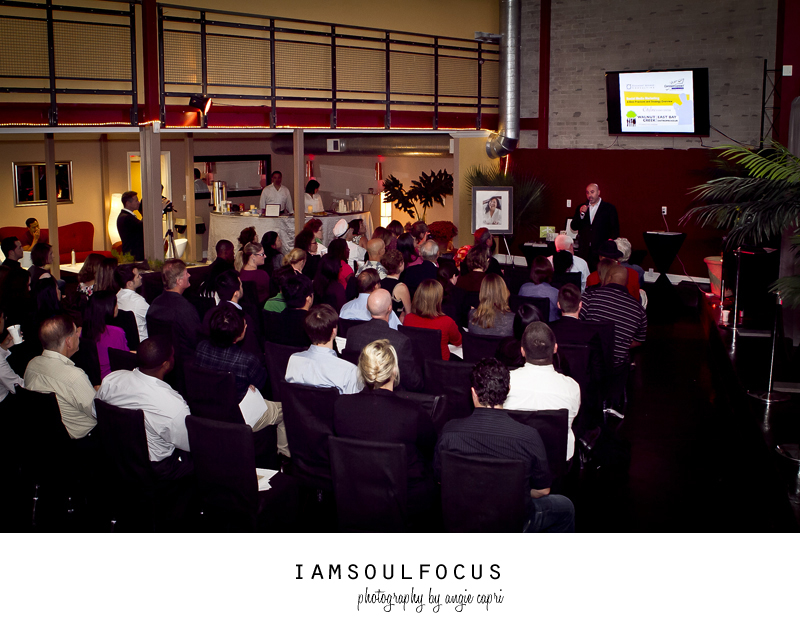 This Complimentary Lunch Event on Thursday 1/10/13  in Walnut Creek is the perfect workshop for San Francisco East Bay professionals and business owners. First, learn Social Media Reputation Management Strategies for your business or organization during the Constant Contact Workshop and then learn to protect yourself and your business with Disability Insurance while enjoying FREE lunch at MassMutual in Walnut Creek.
Learn about protecting both your business and yourself during this complimentary lunch seminar at the Mass Mutual office in Walnut Creek.
MUST RSVP for FREE on Eventbrite @
http://www.massmutual.eventbrite.com
An RSVP on MEETUP does NOT guarantee admission. Please RSVP now on Eventbrite before this free event sells out! Limited space.
You've probably heard of social media. You may even understand the value social media can bring to your business. However, what shows up when people search your business or your name? What happens if someone writes a bad review? How do you control your privacy settings? In this introductory session, we cover strategies and best practices to get the most out of your social media activities and how to control your online reputation, including:
· What is social media marketing really and why it is important
· An overview of social media and how to evaluate the channels that are right for your business or organization

· How small businesses and organizations are using these low-cost tools to gain visibility, develop relationships and drive sales and response
· How to create good content for your social media marketing campaigns
· How to monitor your social media marketing and online reputation without losing productivity
· How to create an integrated marketing plan with social media, email marketing and other marketing efforts
Social Media can have a dramatic effect on the growth of your business by helping new customers discover you and engaging your current customers. However, Social Media can also hurt your business or your reputation. In this session you will learn to navigate the social media landscape effectively, get tips on integrating your social media marketing with your email and other marketing efforts, and how to control your brand and online reputation.
This event will also include a brief presentation on understanding Disability Insurance and how to be prepared to protect you and your businesses future income in case of an accident. Learn the basics about Disability Insurance and how to evaluate how long your savings cover your fixed expenses, the differences between personal savings, Social Security or employer-sponsored disability income insurance plans.
Event Includes:
Friendly greeters and an overall environment that makes it fun and easy to connect with others
Networking while enjoying complimentary lunch and learning during the workshop
FREE RSVP on Eventbrite includes the Constant Contact Workshop, Disability Insurance Workshop, and Complimentary Lunch. Please RSVP so we have an accurate count for the number of people.
Event Location:
MassMutual Walnut Creek - 2121 N. California Blvd., Suite 395 Walnut Creek, CA 94596 Telephone:[masked]

Conveniently located next to the Walnut Creek BART station. We will allow provide parking validation for the building
Timing:
This event is held on Jan 10th, 2013 from 12:00pm-1:30pm at MassMutual in Walnut Creek. The Constant Contact Workshop starts promptly at 12:15pm. Please arrive before 12:00pm for check in.
11:45am to 12:15pm Arrive, Checking In, Networking
12:15pm to 1:30pm Workshops and Lunch (Please arrive before 12:00pm, as Workshop starts promptly at 12:15pm)
RSVP NOW so we can add you to the guest list! MUST RSVP in advance!!

Topics Covered During the Speaking Portion:
David Mitroff, Ph.D. will give a presentation on Social Media Marketing Strategies and Best Practices to get the most out of your Social Media activities right now (sponsored by Constant Contact). Topics covered include:
9 Key Areas of Social Media Ecosystem

Core Social Media Tools

Real World Examples to Implement Today

Building Your Social Network

Managing Time and Measuring Results

and more...
Rod Suzuki in his role as a Financial Advisor with the San Francisco Bay Area Insurance Agency Inc., a MassMutual Financial Group, hosts different guest speakers on insurance and financial products and services for individuals, businesses and their employees. In this workshop the focus is on understanding Disability Insurance including:
Disability Insurance - the basics

What whens if you became totally disabled and stop working

How to evaluate how long your savings cover your fixed expenses

Differences between personal savings, Social Security or employer-sponsored disability income insurance plans

How to protect your future income
RSVP for FREE! - without an RSVP or this event is $20 at the door.

At this point you have all the information you need...
... However if you want even MORE information feel free to keep reading
Who will be there?

Young Professionals who want to socialize, entrepreneurs, business owners, attorneys, bankers, real estate developers, physicians, technology gurus, sales and marketing experts and other professionals, along with others to socialize and meet new people.
How many people show up?
Our events have at least 20 people, up to 175 people depending on the venue. We make sure people are open and approachable, regardless of how many people show up... you will be able to meet and talk to anyone... our greeters will be there to make introductions and keep things moving.
What to Bring:
Bring your cards. Bring at least one card for Walnut Creek Events, so we can enter you in a raffle.
How to Dress:
This is after work networking, so even if you did not work...pretend and dress like you did! We all look good, when we dress professional. We always take pictures at our events, so you want to look your best!
About Walnut Creek Events: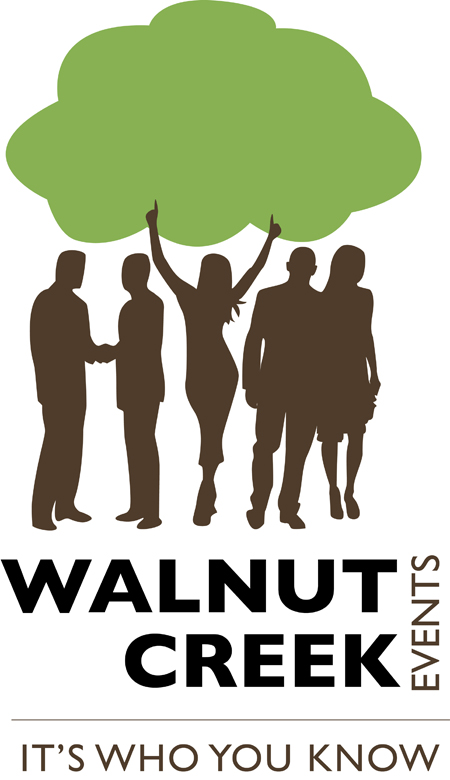 Walnut Creek Events are perfect for San Francisco East Bay professionals who want to connect with other professionals. Make new business and personal connections, build your network, find new clients, and identify business opportunities.
We make networking easy by having greeters at the door to not only welcome you - they introduce you to others, along with having events in elegant environments that makes it fun to connect with others.
Walnut Creek Events (WalnutCreekEvents.com) produces and promotes upcoming Walnut Creek Networking, Social Mixers and Business events in or around Walnut Creek.
We invite you to join us!
About the San Francisco Bay Area Insurance Agency Inc.:
With roots going back to 1891, the San Francisco Bay Area Insurance Agency Inc. offers insurance and financial products and services for individuals, businesses and their employees. Our stringent code of ethics places the client`s needs above all others and demands uncompromising integrity in every aspect of our business conduct.
We are dedicated to the success of our associates. We constantly strive to enable them to be of greater service to their clients. It is our objective that each associate be a highly competent professional, respected for technical expertise, product knowledge and commitment to professional growth through continuing education and service to the community.
Securities and investment advisory services offered through qualified registered representatives of MML Investors Services, member SIPC, Inc. 2121 N. California Blvd. Suite 395 Walnut Creek, CA 94596 (925) 979-2300.
About MassMutual
Founded in 1851, MassMutual is a leading mutual life insurance company that is run for the benefit of its members and participating policyholders. The company has a long history of financial strength and strong performance, and although dividends are not guaranteed, MassMutual has paid dividends to eligible participating policyholders every year since the 1860s. With whole life insurance as its foundation, MassMutual provides products to help meet the financial needs of clients, such as life insurance, disability income insurance, long term care insurance, retirement/401(k) plan services, and annuities. In addition, the company's strong and growing network of financial professionals helps clients make good financial decisions for the long-term.
MassMutual Financial Group is a marketing name for Massachusetts Mutual Life Insurance Company (MassMutual) and its affiliated companies and sales representatives. MassMutual is headquartered in Springfield, Massachusetts and its major affiliates include: Babson Capital Management LLC; Baring Asset Management Limited; Cornerstone Real Estate Advisers LLC; The First Mercantile Trust Company; MassMutual International LLC; MML Investors Services, LLC., member FINRA and SIPC; OppenheimerFunds, Inc.; and The MassMutual Trust Company, FSB.
About the Organizer and Speaker:
David Mitroff, Ph.D. is proud to be a Constant Contact Local Expert, along with the Founder and Chief Consultant for Piedmont Avenue Consulting who consults with organizations and business owners in the San Francisco Bay Area and beyond. Dr. Mitroff has held numerous consultative sales and technology positions, along with co-founding three companies, covering diverse environments including technology, business, legal, financial, retail, restaurant, government, academic, and health care. David is an active member, on the executive board, or advisory committees for several organizations. He continually collaborates with several consultant groups, merchant associations, and charities to best serve the community.
About Piedmont Avenue Consulting (www.PiedmontAve.com):
Piedmont Avenue Consulting is a San Francisco Bay Area based business development and marketing consulting firm who creates brand awareness, strengthens customer loyalty, and increases lead generation by leveraging new technologies and streamlining business processes. We offer new ideas and encourage creative initiatives from strategy through implementation, from company formation to updating an existing business. This process involves providing focused feedback with a plan of action to achieve ultimate success. As a collaborative partner, we offer impartial advice, guide, and transfer our skills to the client. Our clients belong to industries as diverse as restaurants, retail, finance, legal, high-growth start-ups, non-profit, government, real estate, and individual entrepreneurs. Across all industries, social media has proven indispensable in achieving our client' goals.

To learn more about Piedmont Avenue Consulting, see case studies, learn about our Constant Contact solutions and how we work with organizations like yours, we invite you to visit us at www.PiedmontAve.com.
Want to Volunteer?
We are looking for volunteers to help out at our events. Please introduce yourself to us or email [masked] and let us know how you would like to volunteer and we can then better determine if their is a good fit.
Greeters

Photographers

Social Media Promoters
Want to be a Sponsor?

Advertise and promote your business to our huge audience across emails, at events, and on our website and social media sites. Please contact us to learn more and to determine if their is a good fit.
Gifts and Donations

Food and Drinks

Event Space Sponsor
Fine Print:
The information provided by these workshops is intended for informational purposes only and accuracy is not guaranteed. The workshops are not intended to offer specific marketing, legal or financial advice. Each small business is unique, please consult with qualified professionals to discuss your situation.
Our events are photographed for our Websites and Social Media sites. By attending our event, you give us permission to take photographs and use the images. All participants at our events are beautiful people and are subject to be photographed and used to promote future events.
RSVP for FREE on Eventbrite @
http://www.massmutual.eventbrite.com