5 Steps to Create Lasting Change - Wandsworth Health & Wellbeing Network
The Wandsworth Chamber of Commerce introduces a series of talks at the Thames Rowing Club aimed at Health and Wellbeing professionals on topics to grow your business.  The format for each Talk is an informal networking environment exclusively for businesses involved in Health and Wellbeing followed by a talk on a relevant area of ex[ertise that will help you to explode your business and reach your goals followed by Q&A and more networking.
The first talk on Thursday 14 August 2014 at 6.30PM is:
5 Steps to create lasting change with Elliot Kay (See details below)
Future dates for your diary:
25 September 2014 Digital Inspiration with Sofie Sandell
22 October 2014 Marketing Strategy for Dummies with Patrick M Powers
20 November 2014 Become unstoppable with Alan Kleynhans
Elliot Kay (The Coach with the Hat)
FIVE STEPS TO CREATE LASTING CHANGE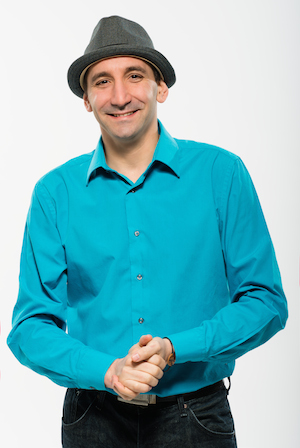 Elliot works with 100's of entrepreneurs and business people to create experiential learning, geared towards getting you further ahead. Let's face it! We all know what to do to create change in our businesses but for one reason or another it just doesn't stick. If you have ever introduced a new system into your business, spent lots of time setting it up, figuring out the chinks etc in the hope of it just magically running itself, enter Elliot Kay! His inspiring trainings have helped businesses understand what's not working, and equipped them with the tools to make the changes last.
Elliot Kay is, The Coach with the Hat, author of 2 books, international speaker and the lead facilitator of POWER TO SUCCEED. POWER TO SUCCEED is quickly becoming The UK's number one Peak Performance experiential personal development seminar. POWER TO SUCCEED has the intuitive ability to help people unlock their deepest blocks and increase people's results through experiential Training. Elliot has worked with Business Owners, Entrepreneurs and professional across the UK and the globe to support people on their journies of growth. 
Professionally known as The Coach with the Hat, Elliot Kay is a Peak Performance Coach working with business owners and entrepreneurs to accelerate results through his unique and proven Empowering Coaching System. Working across both corporate and experiential training, he has delivered training programmes for Sky Television, Talk Talk, NHS and Hewlett Packard, facilitated his very own ground breaking experiential seminar POWER TO SUCCEED and delivered advanced training for the world renowned Other trainings companies.
Recently, Elliot has been a featured speaker at numerous events nationally, having spoken in front of thousands in the last 12 months on the subject 'It's Your Right To Be Wrong', also the title of his book. Known for his passion, high energy, live interventions and ability to get results from people fast, Elliot brings a fresh approach and delivers a high-impact experience. Peak Performance Coaching is an in depth approach which offers groups or individuals the ability to face their fears, increase confidence and most importantly step out of the safety zone of their mindset therefore expanding and enhancing it. This is done through tools and techniques that accelerate your progress, including
• Experiential Games
• Experiential breakthrough processes
• Ice Breakers 
• One on one coaching • Group Coaching
• Key notes