Everything a Photographer Needs
to Know Before, During,
and After the Shoot
with Frank Doorhof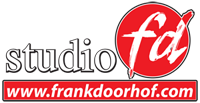 You must pre-register to attend this FREE webinar.
Please click here to pre-register
Join commercial, fashion, celebrity photographer and X-Rite Coloratti Frank Doorhof as he demonstrates everything a photographer needs to know before, during and after a shoot.
This is the perfect webinar for anybody who is interested in model photography.
During this webinar, Frank Doorhof, the first European Scott Kelby Trainer, will cover the following subjects:
- Lightmeter usage
- Light setup
- Composition
- Photography gear and accessories
- Angles of light
- Angles to shoot from
Frank will start with a live shoot scenario to let you see how he goes about setting up the shoot, before moving to Photoshop to demonstrate how he does post-processing.
Items demonstrated in this video may be purchased from our sponsor, B&H Photo, and directly from studio fd