Apr 26, 2013 · 4:30 PM

This location is shown only to members
America's Got Talent
I love this show! Be sure to read the conditions below. NO CELL PHONES. Allow 4 hours for this event.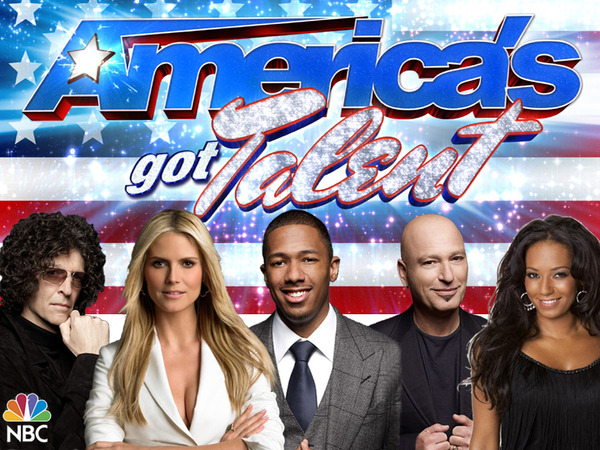 After the taping, we will dine at Juicy Burger which is about a block West of the Pantages. They are similar to the Counter, but cheaper and I think one of the best values in the gourmet burger category.
6340 Hollywood Blvd
Los Angeles, CA 90028
IMPORTANT NOTICE TO ALL POTENTIAL AUDIENCE MEMBERS
This is a ticket to be in the audience for a taping of America's Got Talent. This is not an opportunity to audition. 

VERY IMPORTANT FOR ASSISTED SEATING NEEDS: If you or anyone in your party is in a wheelchair, you must call our office at[masked] at least 48 HOURS IN ADVANCE of the scheduled date to reserve handicap accessible seating. You will then receive a confirmation number to bring to the show.

This taping lasts approximately 4 hours from the time on your ticket.

YOUR ENTIRE PARTY MUST BE PRESENT IN ORDER TO CHECK IN AND RECEIVE TICKETS. 

Change in Policy ~ They now allow phones and cameras into the theater. 
Backpacks and large bags will not be allowed inside. Purses are fine.
MINIMUM AGE: 12 DRESS CODE:
DRESS CODE IS SO IMPORTANT! DARK, SOLID COLORS ARE APPRECIATED -- ie. black, grey, dark blue, maroon. Hip, upscale attire is mandatory. You will be on camera so it is very important that you dress nicely! When you look great, the show looks great. No t-shirts, "hoodies", or baseball caps. Nice jeans with a nice top is acceptable. Sorry, but clothing with logos or writing are not allowed.