Ocho Mexican Grill 255 S Grand Ave in Los Angeles
Ocho bills itself as quick-gourmet fine dining made affordable to give foodies a wealth of health food options to mix-and-match as they please.  They claim that their menu is bursting with robust flavors and is fiercely healthy:  from organic brown rice to whole wheat tortillas to fresh mixed greens.  Lets check it out and see for ourselves.
This is an order from the counter and seat yourself style restaurant.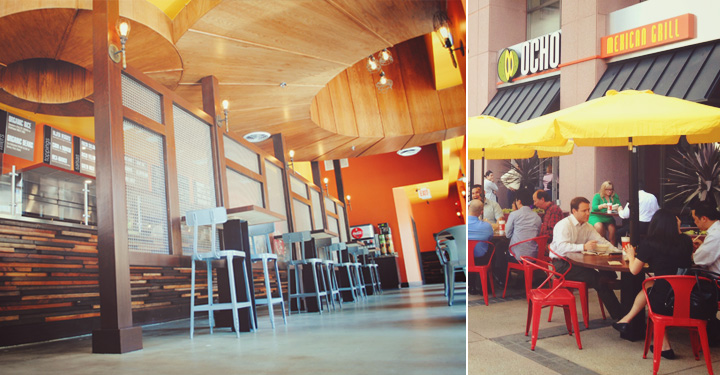 See the menu at http://www.eatocho.com/Ocho-Menu.pdf
Yelp reviews at:  http://www.yelp.com/biz/ocho-mexican-grill-los-angeles-2
Parking:
Garage and street parking (be careful to read the signs!).
METRO:
Short walk from Metro Red Line Civic Center / Grand Park Station.
NOTE:  I WILL BE LEAVING AT ABOUT 6:45 FOR A ZOCALO PUBLIC SQUARE PRESENTATION OF "Would Better Leaders Fix Our Problems?" AT THE MUSEUM OF CONTEMPORARY ART (400 FEET FROM THE RESTAURANT).
IF YOU ARE INTERESTED IN JOINING ME CHECK IT OUT AT: