The PANCAKES & BOOZE ART SHOW - Los Angeles
Friday May 3rd & Saturday May 4th...8pm-2am on BOTH NIGHTS!!!

CURRENTLY LA's (and now the country's) LARGEST UNDERGROUND ART SHOW!!!...

THIS WILL BE OUR BIGGEST SHOW TO DATE!!!...FOR THE 1st TIME, WE'LL BE EXPANDING INTO 10,000sq ft OF WAREHOUSE SPACE FOR THIS SHOW!!!!...TWICE AS BIG AS EVER BEFORE!!!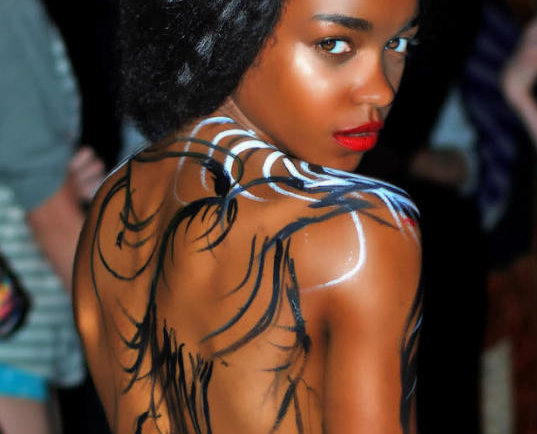 Live Body Painting!

Currently showcasing underground and emerging artists in Los Angeles, San Francisco, Chicago, Seattle, Austin, Atlanta, Denver, Nashville, Minneapolis, Phoenix, Miami, Dallas, & Portland!!!

ALL-U-CAN-EAT PANCAKES w/ all your favorite toppings...Chocolate Chips, Strawberries, Blueberries, Bananas, etc...
GET HERE EARLY IF YOU WANT TO GET SOME PANCAKES AS THE LINE GETS LOOOOONG!
Great event to photograph so bring your camera!

ONLY $5 COVER!!!
Not even IHOP serves Pancakes this CHEAP!!!

ALTERVISION 3D BLACKLIGHT EXPERIENCE!!! www.altervision3d.com

LIVE BODY PAINTING by:
BOOLEEP - www.booleep.com
MADISON MOST, ANDY C. ART, and MORE!!!

LIVE STENCIL ART PERFORMANCE by: www.earthstencilcollective.com

FREE PHOTO BOOTH by: www.SnapYourself.com

LIVE ART BATTLE!

PAINTINGS, MIXED MEDIA, PHOTOGRAPHY, SCULPTURES, DRAWINGS, GRAFFITI!!!

FEATURED ART by:
Annie Preece - http://anniepreece.com/
Edward Cao - http://edwardcao.com/
Jules Muck - http://julesmuck.com/
Phillip Aceves - http://phillipaceves.com/
Sarah Sandin - http://sarahsandin.com/
Sebastian Halmagean - http://wireandtwine.com/
Danny Minnick - http://www.dannyminnick.com/

AUDIO & VISUAL performances by:

SATURDAY - MAY 4th - STAGE 1
9PM - THE ECHO AND THE SOUND - www.facebook.com/theECHOandtheSOUND
10PM - FURN - www.facebook.com/FurnBand
11PM - GLASS BATTLES - www.glassbattles.com
12AM - BEARS BEARS BEARS - www.facebook.com/bearband

SATURDAY - MAY 4th - STAGE 2
8:30PM - GHOST PARADE - www.facebook.com/GhostParade
9:30PM - INDIAN SUMMER - http://indiansummer.co/listen
10:30PM - NEW JAQ CITY - www.facebook.com/pages/NEW-JAQ-CITY/[masked]
11:30PM - NODIGGA - http://nodigga.com/

@ LOT 613 (www.lot613.com)


TRICKY TO FIND! DO NOT GO ON THE BRIDGE. GO UNDER THE BRIDGE!

21+ STRICTLY ENFORCED ~ bring PHOTO ID

Free Street Parking or next door their will be a secure lot for $7.00...Also, a lot on Mateo & Jesse St. will be $5.00

VIEW THIS LINK TO GET AN IDEA OF PREVIOUS SHOWS!!!
http://vimeo.com/14915703