15below are delighted to be hosting a Dev Ed seminar on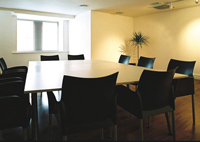 F# Type Providers with leading F# expert Kit Eason at The Lighthouse, Brighton on the 13th June 2013 from 7pm.
F# 3.0 introduced Type Providers , a way of generating new types at design/compile time based on some source of data. You can create types to represent a database, a web service, a text file, anything you think of…
The two hour session will include a presentation by Kit about F# type providers, what they are, how to use them and investigate several examples pulling data from World Bank , Freebase and of course SQL server. This will be followed by a Q & A session.
The event is open to all passionate developers wanting to learn more about F#.
PLACES ARE LIMITED SO PLEASE BOOK EARLY
For more information about Kit visit his LinkedIn profile or contact him via twitter @Kitlovesfsharp
This event is organised by 15below - specialists in personalised passenger communications for the travel industry. We are currently looking for developers to join our team -  for more details visit www.15below.com