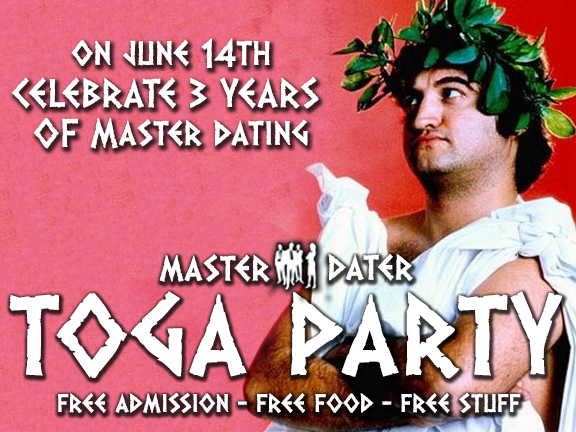 So, amazingly enough, despite having went to a party college, I've never attended a Toga party (I know, LAME!). And I admit it, I've always wanted to - so now's my chance :)

In celebration of Master Dater's 3 year anniversary, Rum Runners and I are teaming up to throw a massive Toga Party - and yes, we ask you wear a toga to attend :) There will be free food, entertainment (Beer Pong, Drunk Jenga, Cornhole) and lots of free goodies given away. There will also be a toga costume contest.

Hope to see many of you there!