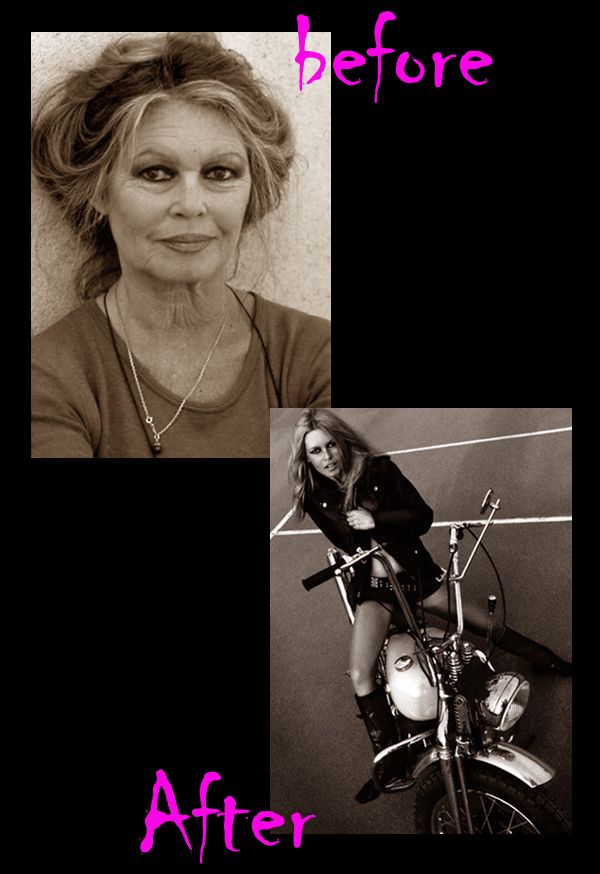 Lake Berryessa / Calistoga Ride:
 Replenish your mojo.  Get rid of your free radicals.  Feel good.  Look young.
RAIN WILL CANCEL
(Please note --- We are trying to limit number of bikes on Berryessa rides, so space is limited.   Once a wait list opens up, first dibs go to those who live in Sonoma county and/or those who don't get a chance to ride with us that often.) 
• When: Sunday 3/30/14, arrive 9:30 , KSU 9:45 AM 



• Where: Sonoma Raceway , 29355 Arnold Drive, Sonoma, CA 
• ~ PRE RIDE: South Bay / Peninsula contingent can meet me at  Rest Stop on 280N North of 92 at 8:05 AM, KSU 8:10 AM ... location = http://tinyurl.com/280RestStop 



• Route: Technical back-roads in Sonoma and Marin Counties. There will be bumps, tight switch-backs with decreasing radius, etc  (not for newbies).  
Lunch at Busters's BBQ in Calistoga :-)   Ride ends in Marin County around 4:30-5 PM.  Expect something like this: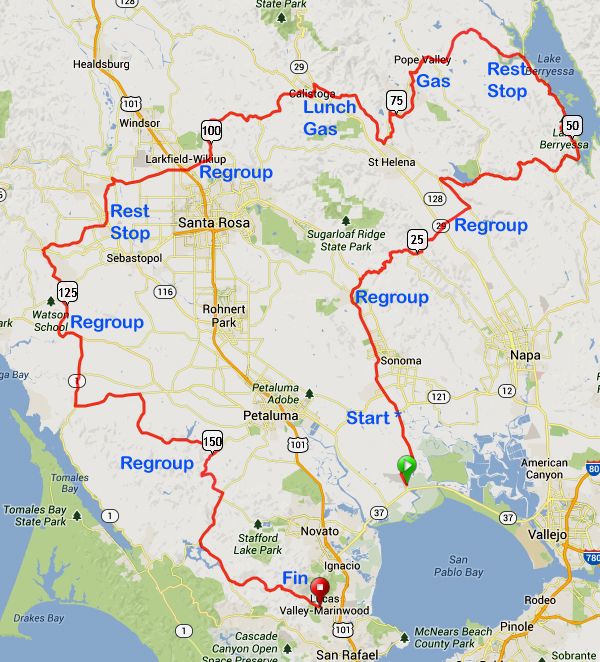 • Pace: Not too fast. Not too slow. Just right.



• Gear: Head to toe.



• Motorcycle: Yes, please bring one with you ;-)
Words of Wisdom:



- Please review Liability Release statement at THIS LINK



- Proper gear, a working machine and gas in the tank is highly recommended.



- Ensure you and your motorcycle are in good working conditions.



- Ride within your comfort zone and leave room for bad karma.



- Ride staggered in straights. In twisties single file and 2-3 seconds apart.



- Lead may pass slower traffic when it's safe. You don't have to. Remember, someone will wait for you at turns, so just relax and have fun.



- Leads will maintain the Pace according to road conditions with safety of all riders in mind. Be mindful of others in the group. Let faster riders get ahead of you by moving to the right and signaling them to pass you. And if you want to pass the rider(s) who are in front of you, make sure to do so safely and without startling them.



- Do not make unsafe passes, or pass from the right.



- When we stop at gas stations, fill up. That may be the only gas stop of the ride.



- If you need to leave early, be sure to tell the lead and sweep. Be in the back of the group when leaving so no one follows.



- It's a good idea to have road side emergency and towing service membership (e.g., AAA). It pays off after one tow.



- Carry water and snacks.



- Good stuff to read before going on group rides (CLICK).



- Please keep an eye for the rider(s) behind you so they won't take a wrong turn. If they get lost, we all have to go look for them: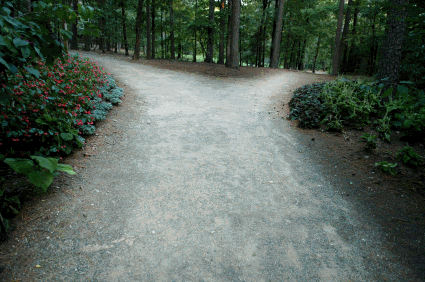 Weather: