Apr 3, 2013 · 5:30 PM

Prairie City SVRA
WELCOME to the 2013 Prairie City Race Series
Hello friends and fellow riders. PC race series is a fun and exciting. Races take place on Wednesday evenings for 10 weeks. Come out and race or just come on out and enjoy the park and the post ride BBQ/Pot luck. Cya there!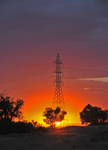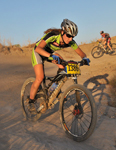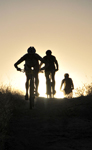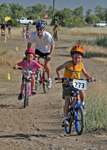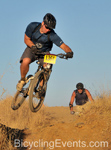 What's New?
The first race of 2013 will be April 3rd.

Online Registration

is now open!
Here is the

T-shirt

layout for this year.... thanks to all the
NEW!: Junior and adult "first time racer" category with mentors! - starts April 10.
Looking for some local riding? Check out the

Hammerin' Wheels

MTB club
Would YOU like to be a mentor to someone new to racing? If so please contact us.
What does the Race Director currently ride? Only the best! ;-) Check it out

HERE
Please read through the following. If you are new to our races be sure to pick up the racing instructions on race day.


Racing Rules:

Racers must start in there proper respective CLASS

Racing age is December 31 of 2013 - same as NORBA, USAC, NCNCA etc...

You must have your class number marked on your calf (or use seat post sticker).

All racers must attend the pre-race safety announcements.

Racers must finish the race riding, pushing, or carrying their bike.

No short cutting of course is allowed. If you cut the course you must go back and re-enter where you left the course.

Racers must complete all laps required for their category/class. Non completion of all your laps is a DNF.

Racers are permitted support from other racers or spectators.

Racers may leave the course to make necessary repairs as long as they return to the course at the exact location where they left.

Law Abiding: Federal, State and Local laws and ordinances must be abided by at all times.

NO headphones or earphones, MP3 players etc. are to be used anytime you are on the course.

Have fun! That is why we are out here :-)
Sportsmanship conduct: Foul riding, use of profane or abusive language and other unsportsmanlike behavior will be taken seriously. We are out here for FUN! Such behavior by any racer shall subject that racer's warning or immediate disqualification. This will be strictly applied when such behavior is directed at course officials, volunteers or spectators. The penalty imposed is at the discretion of the race director or co-director.


Racer protests must be filed in writing with the race official, Brian Joder, within 30 minutes of completing the race. In keeping with the atmosphere of our grass roots ideals: friends and family getting together for a good time, all protests will be reviewed and amicably resolved by the parties involved with the ultimate decision made by the race director.


Category (Class) Descriptions:
Class #
Class
Age
# series start
# series end
Laps
1
Pro/Expert
ALL
1
49
4
2
Expert Men (inc High School)
29-
4
3
Expert Men
30-39
4
4
Expert Men
40-49
4
5
Expert Men
50+
4
6
Expert Women
ALL
4
7
Sport Men (High School)
17-
3
8
Sport Men
18-29
3
9
Sport Men
30-39
3
10
Sport Men
40-49
3
11
Sport Men
50+
3
12
Sport Women (inc High School)
39-
3
13
Sport Women
40+
3
14
Beginner Jr. Men
13-
1
15
Beginner Men (High School)
14-17
2
16
Beginner Men
18-29
2
17
Beginner Men
30-39
2
18
Beginner Men
40-49
2
19
Beginner Men
50+
2
20
Beginner Jr. Women
13-
1
2
1
Beginner Women (inc High School)
14-39
2
2
2
Beginner Women
40+
2
2
3
Single Speed Expert
ALL
4
2
4
Single Speed Sport
ALL
3
25
Clydesdale 200lb+
ALL
3
26
Tandem
ALL
3
27
Open 60+
60+
3
28
First Time Racer
ALL
1
↑
This is your class number please mark it on your left calf.