May 10, 2013 · 7:00 PM

This location is shown only to members
Horror + Sci-Fi Collective
Movie Night:
Independent Animated Short Film:

Nursery Crimes is a short animated film directed by L. Whyte - it's a horror/comedy piece about Little Bo Peep... who has slaughtered her sheep.
Independent Short Film:
Deep in the Douro river there is a legend about the ghost of a dead bride, who haunts the area. Regardless, a couple of lovers goes to an abandoned house near the river, where they are attacked by the undying bride.
Main Feature: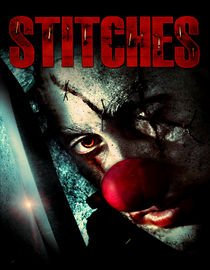 [An Irish Horror Film]
Never accidentally kill a clown at a party. Stitches the clown is on the loose and is hunting down partygoers who caused his untimely death. Are the revelers to blame, or is Stitches criminally insane and using the accident as an excuse for revenge?
Classic Films to Choose from that night:
Friday, May 10, 2013
Time: 7pm
I'll have Popcorn and Wine.
If you want anything else bring it with you.
Please Bring Snacks to Share.