I moved here in 2006 and quickly found myself too busy to meet many people. By the time my schedule eventually thinned out a little, I noticed that my colleagues at work were gaining weight from eating all the food I brought in when I had 'accidentally' cooked too much for myself. Having been involved in several dinner groups in the past, I decided to find a more constructive use for my love of cooking and make some new friends at the same time! -Rachael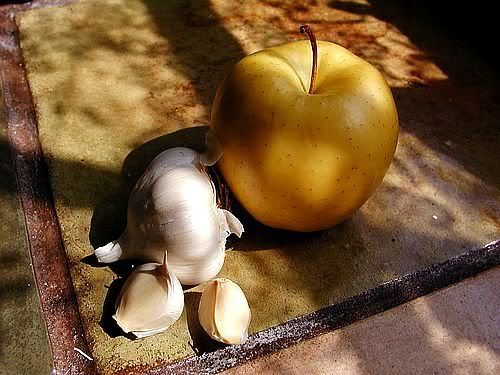 "Cooking is like love. It should be entered
into with abandon or not at all."
Harriet Van Horne
OBJECTIVE: To celebrate the wonders of culinarianism (and, yes, I'm positive that word will garner at least a couple of Google hits, so it must be legitimate). The Food is the focus of each gathering, the way it is prepared and served, the way it tastes. Being able to enjoy it with friends makes everything that much better!
---
Q&A
Who is invited?
Men and women of all ages, both singles and couples. No children please, as they will most likely be bored into mischief and, at the very least, distract mom and/or dad from The Food.
How often do we meet?
The first weekend of every month, either Saturday or Sunday, typically at 6pm. Times and dates may change if there are special events, holidays, etc.
Where do we meet?
At the location designated by the host of the month (usually, but not necessarily, the host's home).
Are there dues?
Yes, in order to defray the cost of running this meetup through the meetup.com website, we collect dues of $6/year. That's just 50 cents per month! New members can attend their first meetup before paying to see if they like the group or not. If you have more questions about dues, just pick the "Contact Us" link at the left of the main site and ask away! Details are available on the message board
here
.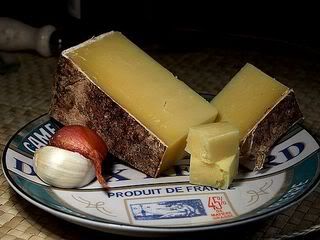 Do I need to know how to cook to join?
You don't need to know how to cook, but you do need to love to cook! If you're already an expert, we welcome your skills and all that you can teach us. If you're a novice, this group can be a good place to learn more about cooking as a form of recreation if you're willing to put in some time, so don't be intimidated. Besides, the mistakes along the way are half the fun! (or all the fun, depending on how many mistakes you make)
Will I have to cook?
Absolutely
! However, we will always be preparing a variety of dishes, each requiring a different skill level. You can elect to sign up for a dish you feel comfortable with or choose one that demands a skill you've always wanted to learn but never (until now!) found a good enough excuse to justify making the time to acquire. Most likely, we will sometimes have more people interested in attending than dishes needing to be prepared (and by 'most likely' I mean 'in my fondest dreams'). If all dishes are divvied out by the time you RSVP, you will instead be asked to contribute $2 on the night of the dinner. That money will go toward paying the monthly amount meetups.com charges to help us organize our group.
What if I don't want to cook?
Unfortunately for those of you asking this particular question, this group is all about The Food (see above Objective). However, if you would like to experience this group first-hand before committing to cook or host (perfectly understandable! I wish I had been able to test-drive my crepe pan before committing to it), you are welcome to attend your first dinner without signing up for a dish but instead paying the $2 sans-dish fee.
Will I have to host?
Hopefully! Hosts can sign up several months in advance to allow plenty of prep time and everyone should have a chance to host at least once. Some people will be ready to roll out their evening and want to host right away, allowing those who are not yet completely comfortable with the idea a chance to get settled into the group before hosting a dinner.
When I volunteer to host, what will my host duties entail?
The
host
will decide the entire menu, choose the recipes, and provide the ambience and entrée for the dinner. He/she will be responsible for posting recipes for all dishes to our meetup board. The other
diners
will then each claim a recipe (excluding the entrée which will be prepared by the host) to prepare and bring the night of our dinner.
Will I be reimbursed for money spent on the dish I prepare?
Nope. If we all try to take our turn hosting and make an effort to bring our dish to gatherings, it will hopefully come out in the wash. Anytime you do not bring a dish, you will instead pay the obligatory $2 sans-dish fee (see 'Will I have to cook?') but, as this is a group about The Food, your offering will most often be of the edible sort.
Can I bring a friend?
If the dinner is not full, you are welcome to bring a friend. You will be responsible for giving the group plenty of notice and paying the obligatory $2 sans-dish fee for your friend that night. Of course, if your friend likes our group enough to accompany you several times, we encourage him/her to join us on a more permanent basis!
What other general group policies should I be aware of?
Since everyone attending has a part to play in our meals, RSVPs are very important. Check out our
RSVP policy
. While you're at it, there's also a few other
general policies
you'll want to review to help you get a better idea of our group.
What if I have thought of a good question you haven't answered here?
I am many things, but not omniscient (to my own chagrin) so have surely overlooked some gaping holes in my above explanations. Please feel free to contact me (Rachael) or Jessica with any questions about this meetup group that you don't see answered sufficiently here.
OTHER COMESTIBLES
This month's meetup brought to you with the generous help of:
See more stats