DOWNTOWN HILTON SPECIAL
(I'm quickly posting this and will edit later.  Email if questions:  [masked].   Also, Andre will provide more info at his meeting.)
First question I was asked:   What does WHCC stand for?  I did a search thru Google, and the best I can see is "White House Custom Colour".  So, what does all that mean?  The Google response says that they carry most everything under one roof...  So, it is a sort of "one shop" type place.  It appears to be a marketing tool to get us to come and see what all they can offer us, I'm sure at a better price and thru email shopping.
So...  Yes, I will go!  I'm just that curious!!! Prices may be either competitive or better!  They may have lots of unique products!   Their promo consists of free food and drink.  Plus, we'll be downtown to do some really neat photo shooting (in a group...or individually).  Lots of reasons to go!!!
You must register.  I have registered for 6 of us to attend; Andre is going to register for 6 (6 is the max any one person register/person).   We will take an attendance list at the July 29 Portraiture meeting.  If we find we need more than the 12 spots, I'll ask one of you to register us for 6 more.  There is no cost. This is for everyone and is FREE; and it is not just for the Portraiture Focus Group.  The Portraiture folks will, however, do a downtown photo shoot afterwards (Those in this FG need to meet at the Illinois door at 7 pm for instructions).  Andre will talk more about how/where, etc. re the Portraiture plan for that evening at the next meeting, July 29.  If you are not a part of the Portraiture FG and want to be, just RSVP for July 29, show up, and we'll get you listed and registered.   To be a part of the Portraiture FG, you do not have to be a pro, but must have an eagerness to want to learn and take part.
This is the announcement re this event:
You're invited to enjoy an intimate evening with WHCC. Join us at this free event in Indianapolis to see our products, speak with WHCC staff, and enjoy free appetizers and drinks.
Don't miss this opportunity to see samples of all of our products, hold them in your hands, and ask us those questions you've always wanted to ask. We're coming to you and would love to have you join us!
Reasons to Attend
Get your hands on all of our products and options. It's easier to make decisions on what products you'll offer your clients if you're able to see the options in-person rather than just online. Seeing the products first-hand also helps to get ideas and inspiration.
Discover the latest products and services we offer. Come see what's new!
Save on Backdrops and Floors! We'll be giving a discount to orders placed at the event so look over the options before you get there.
Socialize and network with fellow photographers.
Speak with WHCC Staff to ask questions, provide feedback and give us suggestions.
There are no strings attached. It's casual, there are no sales pitches, and there is no pressure – just information about what WHCC has to offer.
We'll give you a $25 WHCC gift certificate just for hanging out with us.
There's free food, beer, and wine!
Who Should Attend
Photographers: It doesn't matter what level you're at.
Sales People: It makes it easier to sell photography products if you know all the details about them.
If you have Staff or Partners in your business, bring them along too!
What to Expect
It's an Open House Style event so there are no formal presentations or speakers. We'll have tables set up with our products spread out and easels with our wall display products. Munch on appetizers and sip on drinks as you browse around to each table and view our products and ask us questions. We typically have seating and/or cocktail tables if you'd like to socialize and grab a bite to eat.  Arrive at your convenience and stay as long as you'd like.
Date: Monday, August 12th, 2013  
Time: We'll be there from 5:30pm to 8:00pm. You can arrive at your convenience and stay as long as you'd like.
Location:
Conrad Hotel 
[masked]
50 West Washington St. 
Indianapolis, IN 46204 - Click here to give us feedback on the location.
Parking:  You may have to pay for parking at the parking garage next door. If you choose to Valet at the Conrad Hotel, please note that it is not free and you will have to pay. Another option is to park at the mall located across the street.
RSVP: Click Register, it's FREE! We only have room for about 125 people so register today!
Registration Tip: choose how many people you are registering for, including yourself. On the registration page, your information will show up twice – once under "Your Information" and second as "Registration #1 – Photographer Attendee". If registering more than yourself, be sure to complete the additional registration fields with the attendee's name. We will have preprinted name tags at the event for those re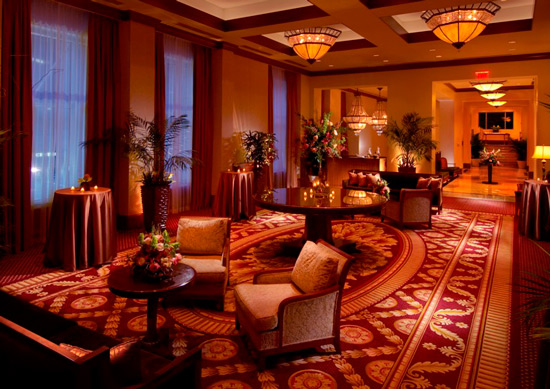 $25 WHCC Gift Certificate Details: 
You must attend the event and check in with our staff to receive the $25 gift certificate. Only one $25 gift certificate may be redeemed per WHCC Account. The gift certificate applies to any WHCC product order except Backdrops and Floors.