We're in the Bayview Room with views of the Los Alamitos Bay.
 HERE'S THE VIEW FROM OUR DANCE ROOM.  SEATING IS UPPER & LOWER LEVEL WITH LARGE DANCE FLOOR.  THIS IS THE LOWER LEVEL SEATING.

"LUAU  BY THE SEA" DANCE PARTY
Friday, July 25 at 8 :30pm (doors open at 7:30pm)
Wear your tropical attire (optional)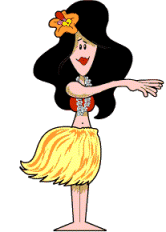 POSTED ON VARIOUS SITES*** Over 300 at the last party
It's not just the people from this site attending.....tell all your friends
(these are photos from last year's Luau party at another location)
DJ plays Tasteful Top 40, disco, oldies, line dances, R & B and variety
                      DANCE ONLY:  $10 prepaid or $15 at door
                                                 4 prepaid tickets for $35
VIP with your choice of Chicken Dijon or Sole Almondine - $30 PREPAID            
call[masked] for prepaid tickets with credit card or click the paypal button on ths site

BONUS: $12 OFF THE AUG 23 QUEEN MARY DINNER DANCE TICKET WHEN YOU PURCHASE BOTH OF THESE EVENTS AT THE SAME TIME
                            *********************************************************************
                                  For Details on the SPECIAL SEMINAR PACKAGE
                           (includes waterfront dinner, seminar & VIP seat at dance)
                                                                          Seminar:
                                       "FEARLESS DATING ACTION PLAN DESIGN"
                                                                  click the link below
link: http://www.singleinsocal.com/seminars.html
Add to the fun....dress tropical

Tickets are non-refundable.    Call[masked] or click paypal button on this site
Questions??   contact [masked]