When you arrive on Saturday, please advise the ushers you are with meetup.  Dinner starts at 6pm in the Brittania Salon and you can request inside or outside deck dining.  The doors will open at 5:30pm.
If you would like a discount prepaid ticket, contact the following before 5pm on Friday: 714/622.4977  http://www.Spectacula...­
Dinner, Speedy Sweeties, Lock N Key, Dancing (6pm-1am):  $68 prepaid  $78 at door
Dance Only (8pm-1am): $30 prepaid   $40 at door
See you at the party!
HUGE QUEEN MARY "SPEEDY SWEETIES" DINNER DANCELOCK N KEY GAME
HUNDREDS ATTEND***Cross posted on many sites
2 DJs **DECK DANCE Under the StarsSaturday, August 24Dance under the stars on the DANCE DECK with breath-taking ocean views
or inside our beautiful ballroom.
HUGE annual singles party in a special ballroom with large private deck surrounded by water at the end of the ship.  Inside or "deck dining available for the "Speedy Sweeties" dinner dance.  Hundreds of singles throughout Southern California attend the HUGE annual singles party on this romantic floating palace in an alcohol-free environment.
After dessert, singles will meet new friends as as they go to multiple tables.  Guests will have special ID's on their name tags so you can leave messages for each other at the Message Center in the foyer.  (Non-rotational tables available for couples.)

Email your friends.  This party open to all.Bring your friends.
(1:00-4:00pm)       ****SEMINAR****"How Social + Networking = Fruitful Dating"
with Dating Coach - Sophia Kasimoff(6:00pm)      ****DINNER SERVED****
Boneless breast of chicken with tomato
basil cream sauce, rice pilaf, vegetable bouquet, mixed green
salad, rolls, coffee/tea, chocolate mousse.  After dinner, men will change tables multiple times.  (Non-rotational tables available for couples) Vegetarian meal
available.  Specify if you would like vegetarian meal or non-rotational table.
(8:00-midnight)     ***DANCE***

in the beautiful ballroom or on the outside DANCE  DECK
as DJ Larry plays Tasteful Top 40s, Oldies, R & B, Line  dances
& variety.  DJ Ed will play Salsa, Swing, ballroom, & variety.
(Midnight-1:00am)    *****AFTER-PARTY
DECK DANCE
*****

6pm - 1am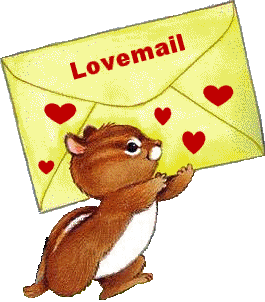 LEAVE MESSAGES AT THE "MESSAGE CENTER"IN OUR FOYER FOR ALL THENEW PEOPLE YOU MET DURING "SPEEDY SWEETIES"& check for messages left for youOptional:  Sunday Church service at 10am in the Royal Salon on the Queen Mary.  Stay for lunch after the service to meet new friends.Call 714.622.4002 to reserve a hotel room on the Hotel Queen Mary (run of house) and stay for our After-Party on the "Dancing Deck."**2 for 1 Hotel**STANDARD ROOM (1-2 people):  $119 + tax  2nd person FREEDeluxe Room (1-2 people): $139+tax     2nd person FREEFamily Room (3-4 people):  $159 + taxCall 714.622.4002 to reserve roomSEMINAR ONLY (1-4pm):$20 prepaid or $25 at door
DINNER-DANCE & AFTER-PARTY(6pm-1am):Includes Speedy Sweeties & Lock N Key Mixers$54 by 7/1; $68 after 7/1; $78 at door
SEMINAR, DINNER-DANCE & AFTER-PARTY(1pm-1am):Includes Speedy Sweeties & Lock N Key Mixers$64 by 7/1; $78 after 7/1; $88 at doorDANCE ONLY (8pm-1am):  $30 prepaid  $40 at doorDoes not include the mixer games above$10 OFF DINNER-DANCEwhen you prepay for this event & theGIANT NEW YEAR'S EVE "SUPER SINGLES SOCIAL"AT THE SAME TIMEPREPAID TICKETS MUST BE PURCHASED BY 5PM FRIDAY 8/23TICKETS WILL BE AVAILABLE TO PURCHASE AT THE DOORON THE QUEEN MARY ON SAT, AUG 24
PLEASE SPECIFY IF YOU WANT VEGETARIAN PLATE or NON-ROTATIONAL TABLE
Prepaid tickets will be held at the door at Will Call in alphabetical order.  Tickets are non-refundable.  Entertainers & menu subject to change without notice.
Prepaid Discount Tickets:Call 714.622.4977 with credit card or pay online http://www.Spectacula...­ by Friday, 8/23 before 5pmRegular Price TicketsAvailable "at the door" on the Queen Mary in Britannia Salonon Saturday, 8/24