TICKETS FOR THE DANCE ONLY OF THE GIANT NYE PARTY ONLY $29 WHEN YOU ALSO PREPAY FOR ANOTHER EVENT.  MANY PEOPLE HAVE ALREADY BOOKED THE HOTEL SO IF YOU WANT TO SPEND THE NIGHT RESERVE YOUR ROOM NOW.
GIANT NEW YEAR'S EVE& SUPER SINGLES SOCIAL**DANCE PARTY(usually 300-500 attend from various sites**couples welcome)posted on multiple sites

Meet new single friends as men go to multiple tables during & after dinner (non-rotational tables available for couples).  Then seek for the person who has the key to "unlock your heart."  Prizes for the games.  Bonus points for the people who locate the Mystery Man and the Mystery Woman in the room.  Couples will go on a Scavenger Hunt for prizes.
TICKET INCLUDES DANCING IN BOTH ROOMSBring in the New Year with hundreds of singles as you dance to a variety of music by DJ Larry and DJ Rob.  Enjoy the glamour of the
CROWN LOUNGE with spectacular large chandeliers, wood dance floor (this room has its own built-in cash bar).
Walk across the hall for more dancing in the CREST BALLROOM with beautiful chandeliers and large dance floor (this room is an alcohol-free environment).Wristbands give you admission to both rooms.
PRIZES**PRIZES**PRIZESPlay the fun social games to earn tickets for the drawing
SUPER SINGLES  SOCIAL**Men change tables multiple times during & after dinner*****Popular Lock N Key mixer*****Locate the Mystery Man & the Mystery Woman in the room****Message Center in foyer to leave messages for all the new singlesyou meet throughout the eveningCOUPLES GAMES**Scavenger Hunt****Locate the Mystery Couple**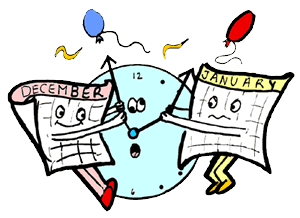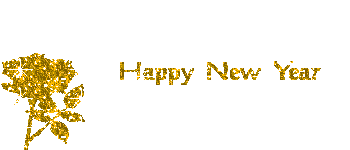 Dinner:  Chicken dinner and salad (please specify if you want vegetarian meal)***TICKETS***DINNER, SOCIAL GAMES & DANCE (6pm-1am):$49 by Nov 1;  $59 after Nov 1; $75 at doorDANCE ONLY (8pm-1am)  $29 by Nov 1;  $39 after Nov 1;  $50 at door
***BONUS $10 OFF***WHEN YOU PURCHASE ANOTHER EVENT AT THE SAME TIME** CALL FOR DETAILS.FEB 7 - SWEETHEART SINGLES ROTATIONAL DINNER DANCEAT WATERFRONT FACILITY WITH LIVE BANDFEB 28 - LEGENDS OF MOTOWN KOMEDY SLAMMTRIBUTES TO EARTH, WIND & FIREMARVIN GAYE  & TAMMI TERRILL, THE EMOTIONS, NATALIE COLE
Ticket price includes noise makers, dancing in both rooms. FREE parking.
Prepaid tickets will be held at the door in alphabetical order.Tickets are non-refundable.
HOTEL ROOMS ARE ONLY $99+taxwhen you mention this party.
Early Reservation Highly RecommendedFOR PREPAID TICKETSUSE THE BUTTON ON THIS SITE TO PAYSUGGESTION: PRINT YOUR RECEIPT TOBRING WITH YOU.714.622.4977
Hotel Fullerton & Conference Center (aka Crowne Plaza Hotel)1500 S. Raymond Ave, Fullerton 92831Hotel reservations:  877.700-0688    714.635.9000TICKETS: 714.622.4977Mention this party for the $99 room rate
CO-SPONSORED BY SALON DUSSERRE & SPA
Tonya Wilmeth, Hair Stylist
714-392-0655
From 91 West - Exit Raymond Ave & turn right. Hotel is located on the right.From 91 East - Exit Raymond Ave & turn left. Hotel is on the right.The hotel is located approx 15 miles from John Wayne Airport (SNA) & Long Beach Airport (LGB) and 30 miles from Los Angeles Intl. Airport (LAX) and Ontario Intl Airport (ONT).     www.hfullerton.com
QUESTONS??  contact tammymeetup@yahoo.com
I've updated this Meetup. For more details, see the full listing:
http://www.meetup.com/Interracial-Meetup/events/121233132/
­
When
: Tuesday, December 31, 2013 6:00 PM
Where
: HOTEL FULLERTON (aka Crowne Plaza Hotel)
1500 S. Raymond Ave
Fullerton, CA 92831
Price: $59.00 per person
If the changes affect your plans to attend, please take a moment to update your RSVP. (You can RSVP "No" or "Yes".)
You can always get in touch with me through my
group profile
on Meetup.