Help Real People
Pay Off Their Mortgages Years Sooner
- Potentially Save Thousands in Interest
- Utilize Existing Banking Tools
- Little to No Change in Lifestyle
- No Refinancing Necessary of an Existing Mortgage
- No Bi Weekly Payments
The Money Merge Account TM Program is the fastest and most efficient method of accelerating principal pay down on an existing mortgage.
This interest cancellation system gives homeowners the tools necessary to achieve the greatest time and interest savings imaginable.
If you're a mortgage loan officer, you can offer this program to your existing clients, and stay with your current company at the same time.
Be a Hero For Many People
Get Comprehensive Training & Support
Attend Team Sponsored Seminars & Webinars
Send Clients to Your Own Replicated Website
Plug Into Lead Generation & Management Systems
Too Good To Be True? Click Here for a New Agent Tour
Absolutely no spyware, adware, or other intrusive software in any of our systems
Jennifer Hartman
Phone (515)[masked]
Email [address removed]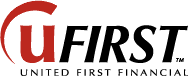 United First Financial Independent Agents For a Mortgage FREE America
DISCLAIMERS
1. Results vary according to individual financial situations. For this reason, please complete your Analysis Worksheet before determining if the Money Merge Account Program is right for you. Present this completed worksheet to your United First Financial Representative for a report regarding your eligibility.
No Credit Check, Social Security Number, or Income Verification Required for Financial Analysis.
2. The information contained herein does not constitute an offer or a solicitation to extend credit. Contact your United First Financial Independent Agent for further details.
3. United First Financial, its agents and subsidiaries provide Internet web based software and support services. United First Financial does not provide accounting, tax, legal, real-estate, mortgage, or investment advice. Interested parties should seek and consult with persons or entities licensed and qualified in those areas for advice relating to those matters. United First Financial is not liable or responsible for claims or representations made by any party which are not included in the Money Merge Account Limited Guarantee.
To opt out of receiving these emails, please reply to sender with "remove" in the subject line. Thank you.