Friday, March 8th: Insomniac & EXLA present
SOLARSTONE | GIUSEPPE OTTAVIANI @ AWAKENING

TICKETS: FLA.VOR.US
Please text[masked] or email [masked] for the best deal on tickets, guestlist & table reservations.


Solarstone | www.solarstone.co.uk | www.facebook.com/solarstonefanpage
Giuseppe Ottaviani | www.giuseppeottaviani.it | www.facebook.com/giuseppeottaviani
Kristina Sky | www.kristinasky.com | www.facebook.com/KristinaSkyOfficial

For over a decade Solarstone (Rich Mowatt) has been creating dance-floor traffic jams with a convoy of revered club classics, all-out anthems & critically-acclaimed albums. As a DJ, he spins weekly at clubs around the planet and for globally-recognized names like Cream @ Amnesia, Ministry of Sound, Gatecrasher & Full-On-Ferry. Releases from Solarstone's label projects Solaris, Touchstone, solarSwarm & Molecule are instrumental components of his highly individualistic sets and are constantly supported by the trance & prog spinning elite. Solaris International, his weekly show enjoys a dedicated fan-base and is broadcast across +80 FM & Internet stations.

Insomniac Events & Exchange LA present AWAKENING Fridays & INCEPTION Saturdays - featuring the best Trance & Electronic Dance Music DJs and performers from around the world every weekend!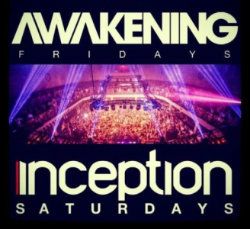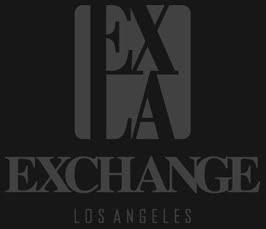 AWAKENING Fridays / INCEPTION Saturdays @ EXCHANGE LA | FB | Twitter
618 S. Spring St. | Los Angeles, CA 90014
Doors Open: 10:00 PM | Doors Close: 3:00 AM | 21+

Venue Highlights:
• Exchange LA is located in the Historic Core of Downtown LA
• Colossal venue spanning four stories and 25,000+ square feet
• Voted About.com "Best Dance Club in Los Angeles"
• Funktion-One Res. III sound system
• Smart lighting by SJ Lighting
• 200 square foot LED screen display featuring over 1.25 million bulbs
• Birthday specials and bottle service available
• Convenient/affordable valet or self parking

Dress Code: No baggy clothing, shorts, flip flops or baseball caps please

Questions | Guestlist | Tickets | Birthdays | Bottle Service - Contact: [masked]

UPCOMING EVENTS:
3.08 SOLARSTONE | GIUSEPPE OTTAVIANI @ AWAKENING (Tickets)
3.09 CARL COX @ INCEPTION (Tickets)
3.15 MACEO PLEX | MAYA JANE COLES @ AWAKENING (Tickets)
3.16 TIM MASON @ INCEPTION (Tickets)
3.22 ATB @ AWAKENING (Tickets)
3.23 JOCHEN MILLER @ INCEPTION (Tickets)
3.29 ALEX M.O.R.P.H. | SHOGUN @ AWAKENING (Tickets)
3.30 MAX VANGELI | THIRD PARTY @ INCEPTION (Tickets)
4.05 EMMA HEWITT | MIKKAS @ AWAKENING (Tickets)
4.06 VICTOR CALDERONE @ INCEPTION (Tickets)