LAST CHANCE to contact me for tickets w/special offer or to RSVP for the guestlist for tonight's event! Email [address removed] or text[masked]
Friday, October 19th: Insomniac & EXLA present BEN GOLD @ AWAKENING

TICKETS: FLA.VOR.US
Please contact [address removed] for hard tickets, guestlist info or table reservations.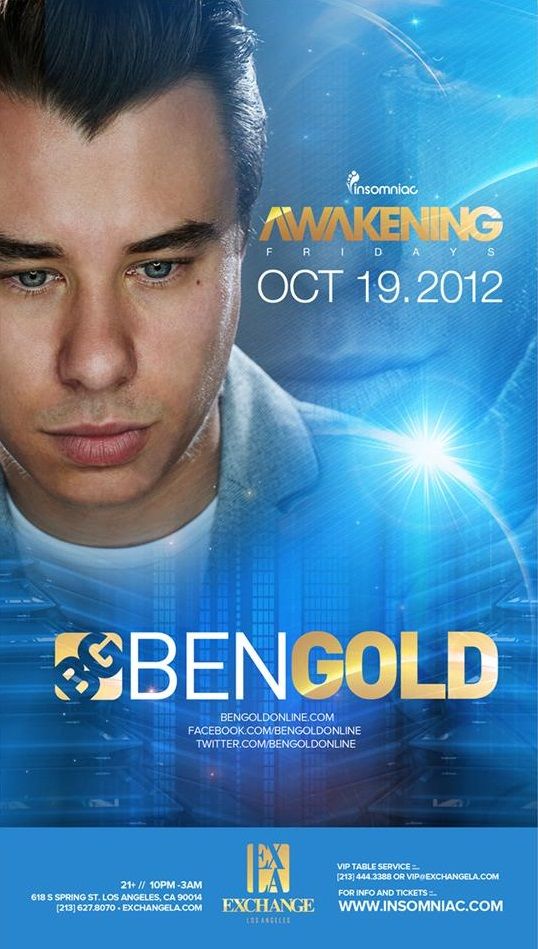 BEN GOLD | www.bengoldonline.com

Insomniac Events & Exchange LA present AWAKENING Fridays & INCEPTION Saturdays - featuring the best Trance & Electronic Dance Music DJs and performers from around the world every weekend!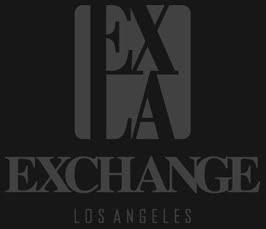 AWAKENING Fridays / INCEPTION Saturdays @ EXCHANGE LA | FB | Twitter
618 S. Spring St. | Los Angeles, CA 90014
Doors Open: 10:00 PM | Doors Close: 3:00 AM | 21+

Venue Highlights:
• Exchange LA is located in the Historic Core of Downtown LA
• Colossal venue spanning four stories and 25,000+ square feet
• Voted About.com "Best Dance Club in Los Angeles"
• Funktion-One Res. III sound system
• Smart lighting by SJ Lighting
• 200 square foot LED screen display featuring over 1.25 million bulbs
• Birthday specials and bottle service available
• Convenient/affordable valet or self parking

Dress Code: No baggy clothing, shorts, flip flops or baseball caps please

Questions | Tickets | Birthdays | Bottle Service - Contact: [address removed]

UPCOMING EVENTS:
10.19 BEN GOLD @ AWAKENING (Tickets)
10.20 ADRIAN LUX @ INCEPTION (Tickets)
10.26 KYAU & ALBERT | ASHLEY WALLBRIDGE | CRESSIDA @ AWAKENING (Tickets)
10.27 BENNY BENASSI @ INCEPTION (Tickets)
11.02 ANDY MOOR | ALEX M.O.R.P.H. @ AWAKENING (Tickets)
11.03 JOHN DIGWEED @ INCEPTION (Tickets)
11.09 MYON & SHANE 54 | ARUNA @ AWAKENING (Tickets)