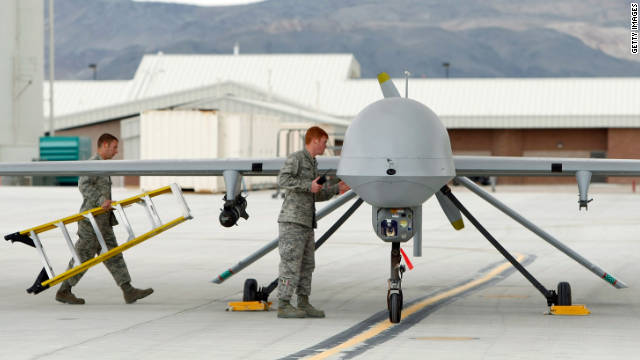 Overview:
We will be meeting up to go on a private tour of Creech Air Force Base. The tour will include military robots and Air Force drones that are piloted out of Creech, including the Predator drone. This is a special Meetup, with special requirements.
Details:
This meeting is exclusive to LVBots members and their guests. We are only allowed to bring a limited number of vehicles, so we will be providing transportation from Centennial Hills Transit Center and Park & Ride to Creech AFB. The RSVP to this Meetup is closed. The price to attend the Meetup per person will be $15, which will be used to cover transportation. Since we have to reserve the transportation ahead of time, we cannot give a refund to people who "miss the bus".
Since the tour is of a high-security area, the Air Force is asking for some additional information:
• First Name
• Last Name
• Birthdate
• Social Security Number (18 years or older only)

The form submissions have been sent to the Air Force. The encrypted form will be permanently deleted on Aug 1st.

On the day of the Meetup, everyone attending will need to have a photo ID.
Itinerary: TOUR TIMES HAVE CHANGED. PLEASE ARRIVE AT 11:00AM.

• 11:00am - 11:15am Meet at Centennial Hills Transit Center and Park & Ride at:
   7313 Grand Montecito Pkwy
• 11:15am - 11:45am Travel from Park & Ride to Creech AFB in Indian Springs, NV

• 11:45am - 12:00pm Check in at the gate
• 12:00pm - 3:00pm Tour the base
• 3:00pm - 3:30pm Drive back to the Park & Ride