This Is A Community Event
RSVPs Are NOT Necessary On This
Website

Pup"Paw"Looza 2013


SATURDAY JUNE 22nd , Noon - 8:30
Gates open at 11:30
Pet & Family Friendly!
An all day outdoor concert event - featuring the best local entertainment at the best location!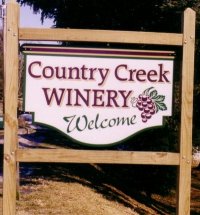 Benefiting LAST CHANCE RANCH
Animal Rescue located in Quakertown PA.
Tickets $15
Early-Bird Tickets Available $10 - Purchase Early & Save!
Children Ticket Rates:  0-4 are Free.  5-12 $5
Official 2013 Schedule of Events
& Performance Schedule!
Noon -AcoustiKatz
1:30 - Games
2:15 - Angela Everwood
3:45 - Games
4:30 - The Mighty Manatees
6pm - Costume Contest & Auction Winners
7pm - Mike Greer & Co <~~ Our Headliners!
8:30 - Final Thank You's & Farewell till 2014!
The Dotted Eighths
Happenings:
Basket Auction

Games - Throughout the day. Win prizes For you and your "Pup"!!!!

Doggie Costume Contest

Pittie-Puppy-Party-Pen: Not just for "Pitties" or "Puppies"
Vendors:
Sponsors:
Pup-Paw-Looza Rules & Guidelines
One Dog per adult, Two Dogs Maximum per family.

All Dogs MUST be up to date on vaccinations (please have Rabies tag/certificate available).

All dogs must have a current dog license.

All Dogs (and Children) Must be under control at all times.

All Dogs must remain on leads of no longer than 6 feet at ALL TIMES.

No retractable leashes.

You must curb your dog - puppy potty areas provided.

No Dogs in season - PLEASE!

No agressive or poorly mannered dogs - PLEASE!

No outside food or beverages (including alcoholic beverages) are permitted.

Please no obvious intoxication.

Lawn chairs & blankets are permitted & encouraged.

No canopies or tents  - in case of rain please bring rain ponchos (with the exception of vendors).

The organizers, security & staff of both the event & the venue reserve the right to remove those unable to follow the rules from the event without refund.
*** Le Petit Chien and/or it's management accepts no responsibility for any injuries to humans or dogs participating in this Community Event.  Each person should understand they are participating as an independent individual and is responsible for their own actions and those of their pet(s). Participation is 100% voluntary and each person does so at their own risk.