'The Spotlight' Dinner and Dance

An evening of sophisticated dining, dancing, entertainment and special guest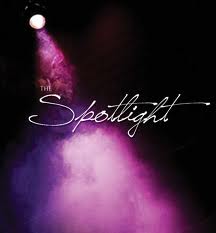 'The Spotlight' combines a fabulous dining experience, with live entertainment and dancing to the sounds of a great DJ. As well as being entertained, we also want to honour often unknown and unrecognised achievers. This is our opportunity to hear about their inspiration and achievements and also to toast their success. This is their moment in 'The Spotlight'. Dress chic and come and enjoy a sophisticated night out!
Friends and Family

Please feel free to extend this invitation to your friends and family. In fact, if you have an anniversary, birthday or special occasion to celebrate, come and celebrate with us. What's more, let the event photographer take and instantly print your memories of the moment for you to take home.

Overnight Stay
Put 'TheSpotlight' on yourselves and make a weekend of it. We've negotiated a great rate with the hotel for Executive rooms. Arrive early, relax, make use of the leisure club and swimming pool, have a fab evening and then order breakfast in bed the following morning! Bookingcode is available upon request.