Summer is almost here and that means BBQ season and a summer nights out for the finance community in London. Come and join old and new friends for this friendly social networking event before the Club opens. Our guests can stay for the clubbing night at no extra cost.
===================================
http://www.eventbrite.co.uk/e/summer-bbq-party-for-entrepreneurs-businesses-financiers-roof-garden-may30-tickets-11568428481
Program
London Entrepreneurs Network & (BFP London) have hired the venue exclusively for us from 7pm to 10pm.
Your first summer cocktail is on us (arrive before 9pm)
There will be a BBQ food available as well tables where you can gather with your friends while sipping cocktails and enjoying the longer and warmer days to mark the start of summer!
Our discounted tickets are valid for arrival until 9.45pm. You can then stay for the whole night at no extra cost.
Over members attended our last spring nights out and we expect this event to be very popular and it may be sold out prior to event date. Early booking is recommended.
===================================
Location: Kensington Roof Gardens
Located 100 feet above Kensington High Street in South Kensington, the Roof Gardens are a spectacular oasis above the hustle and bustle of London. With three themed gardens, over 70 full sized trees, and a flowing stream complete with fish and flamingos, the gardens are truly one of the most unique spots to grab a cocktail.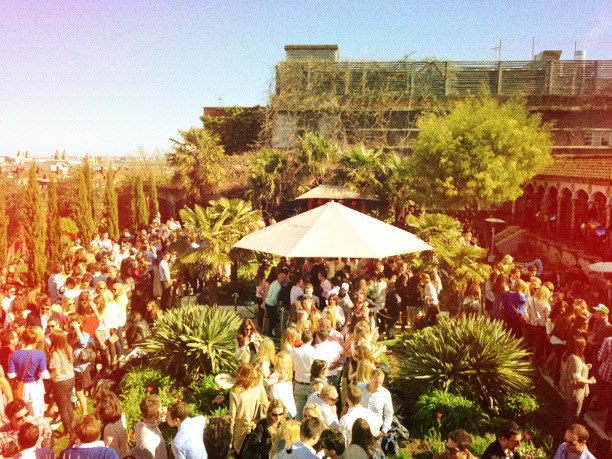 With the warm season approaching, it is becoming more and more difficult to get access to Roof Gardens when they open the Club.
Come and join us and beat the crowd! Meet old and new friends either in the covered area of the Club or outside, while enjoying La Dolce Vita.
=================================== How do I RSVP?
Get your discounted now for just £10 (Limited quantities available)
(Ticket price at the door £20 please mention London Entrepreneurs Network )
Please note the closer we get to the event the higher the price will be and it can increase any minute. Many of our events sell out prior to the event so it's unlikely there will be any door tickets. ALSO make sure that you pay when you RSVP to lock in the low price listed at that moment.
Table Bookings are available for groups of 4 or more with pre-purchased tickets. For further details and to book please contact us at [masked]
===================================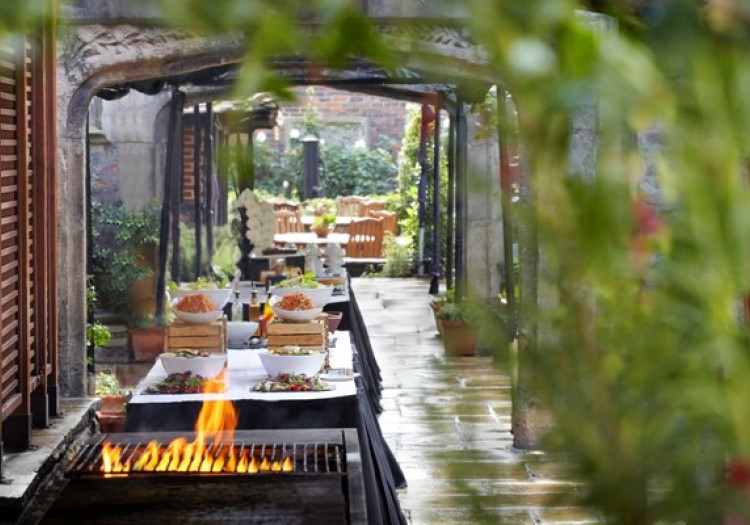 Bringing Guests?
What better way of expanding your network than bringing a friend along with you?
If you'd like to bring a +1, +2, your friends may purchase these tickets via the link above.
Your first time?
There's no messing about with speeches or anyone to greet you and take your coat here. So please just walk right in, get started with a cocktail if you want to, and start chatting to the hundreds of friendly people. Easy.
London Entrepreneurs Network Team - Now We Are Talking.
Do you have questions about Summer BBQ Party for @ Roof Gardens?
CONTACT London Entrepreneurs Network London
What do I do when I get there?
Please mention you're here for "London Entrepreneurs Network " print and produce your tickets at the door, otherwise we will have an attendees list at registration. You will be given your tokens for your cocktails and the door hostess will direct you to join us.
Please arrive before 10pm for
===================================
FAQs
Q: How can I Pay for an event? A: You can purchase a ticket via the RSVP when you reserve to this event.
Q: Can I buy a ticket on the door? A: MAYBE. You can buy one IF there are any tickets left, BUT PLEASE NOTE door ticket cost A LOT MORE more than the online tickets. For this event door tickets are £20
Q: What's the dress-code?
A: We recommend smart casual. Roof Gardens reserve the right to refuse entry if dress code is not adhered to (e.g. no trainers and sneakers etc). We are very relaxed so you definitely don't need a tie.
Q: I have something valuable for your members... Can you send out a message for us?
A: Yes as a sponsor we can get you known to our members. Please get in touch to discuss sponsorship options.
Q: I might be arriving later at 22:00, would that be okay?
A: Join us before 10pm and beat the queues! If you arrive after 10pm, you can still join us by quoting "London Entrepreneurs Network " at the door. (Discounted Online tickets only available for arrival before 9.45PM)