Welcome to Moms At Home Meetup Around Waterville.
When you request to join, please take time to type an intro in your profile and upload a photo. We would like you to attend your first meetup in the first 30 days, preferably one at a public setting. If you cannot attend a meetup in the first 30 days of joining, please contact the organizer so we can schedule a meetup for first timers that might better suit your schedule.
New members have a 30 day free trial membership. Please visit our site, post on our message board, attend meetup events and participate.
The organizer pays a meetup website fee of $144. At this time, there will be no official dues collected. Donations of $10 to $12 per year would be appreciated, but not required. Click the "Donate" button in our left column, or LisaBE will collect cash or check. Thank you.
---
We have some guidelines:
1. If you RSVP yes, we expect the courtesy of your presence.
2. If you cannot make it please change your RSVP to no.
3. Be respectful towards other members on the site and at our events.
4. Attend a meetup/playgroup/mno at least once per three months.
5. Stay active on the site by visiting message board and taking any polls. If you are not active (visit site) for over 3 months, you'll receive a reminder to check in with us. If ignored, you will be removed as a member.
6. If you have not paid your membership dues in a timely manner, you will be removed as a member.
If you are considered inactive for more than 3 months in a row, you will be removed as a member.
7. Please upload a photo and enter an introduction as soon as you can, for those of you that have a blank profile.
8. This meetup group
caters
to
Stay At Home Moms
. Stay At Home Moms, Work At Home Moms, Part-Time Working Moms, Seasonal Stay At Home Moms, etc., are definitely welcome. If you are home during the day of a normal work week, then this group could be for you.
9. Dads can be invited as a guest and would be welcome to events at public venues. A lot of our meetup events are for moms and children only, or moms only, examples would be Moms Nights Out, Moms Night In, and in-home playdates. Membership is only for moms only. There are some meetup events posted that are specifically geared for the whole family, including dads. Those are usually scheduled on the weekends, or after-school hours or early evenings. We've even been known to have MAHMAW Couple's Night Out a couple times a year.
10. Please note: By applying for membership to this group, you are agreeing to bear the sole responsibility for your children(s)'s safety and comfort at all events. Regardless of the presence of other mothers at events, it is imperative that you watch your own child/ren. In addition, event postings are not venue endorsements. You are the only one who knows your children(s)'s abilities and/or limitations. It is your duty to take these things into consideration before attending an event. Once you have decided to attend an event, you assume full responsibility for any and all associated risks, foreseeable or not.
10. Promoting other mothers groups is frowned upon. Promoting other local forums or mothers groups via our forums or private messaging system is not permitted. It took a lot of work to get where we are today, and we will not allow anyone to use the results of our efforts to benefit competing organizations.
11. Photo Waiver Form --
I am aware that pictures of my child may be taken at MAHMAW Moms At Home Meetup Around Waterville events. I am aware that pictures taken by Organizers or other members may be posted to the group's website. The pictures will be used for the purpose of sharing with other members and occasional public promotion of the group. We usually ask first, but sometimes photos are used on public pages to promote the group, because of this, pictures posted to the MAHMAW website are considered propery of MAHMAW. Parents who have special concerns or requirements regarding photography of their children agree to contact MAHMAW Organizers in advance to resolve any issues regarding the use of their child's photographs or photography.
If you wish to re-read the Meetup TOS Agreement waiver that you signed when you joined Meetup, you can do so by clicking the link just mentioned.
---
Courtesy
Our group is held together by our members and their dedication to the group. We love that you open your homes to allow playgroups or to hold mom events like playdates, scrapbooking, book club discussion or wine tasting. We also know you go beyond the call of duty by providing refreshments and snacks just because you want to. That's why we hope everyone will remember how important it is to update your RSVP if you can not make an event. It is the courteous thing to do for the host at their house and for the group in general.
As moms, we understand that things don't always go according to plan. It may be sickness, a bad day, or a million other reasons that you may need to change your RSVP from Yes to NO. Regardless of the reason you cancel, please remember to change your RSVP so that others aren't expecting you.
Please RSVP for all events, even if you need to select NO. RSVPing is easy if you have your personal calendar available when looking at events.
Hosting a Home Playdate
If you are interested in hosting a playdate, simply email LisaBE and she will work with you on a date according to your availability and our current calendar. In order to host a playdate at your home you must be an active and paid member.
Helpful articles here: Make the Most of Your Playgroup
---
Sick Kids Policy
Do not attend an event if you or your child:
- is acting sick
- has yellow or green nasal secretions
- has diarrhea
- has vomited within 48 hours
- has fever
- has eye drainage or bloodshot eyes
- has sore throat
- has cough and fever
- has spot-like rash following low-grade fever and tiredness (might be chicken pox)
- has been on antibiotics for less than 48 hours
---
Here are some basic
Message Board Ettiquette Guidelines
Be kind and honest
Don't issue personal attacks, use profanity, or post threatening, abusive, harassing, or otherwise offensive language or images. You also may not impersonate another individual or communicate under a name that you are not entitled to use.
It's OK to disagree, as long as discussion does not become inflammatory. Remember it's OK to address the post, but do not attack the poster.
Communicate clearly
Write clearly when you compose a message. Review your message carefully before clicking Send; typos are confusing. Remember, if your message can be misunderstood, it will be.
Refrain from using ALL CAPS
Typing in all capital letters is frowned upon; it's the equivalent of screaming at everyone. It also makes your message more difficult to read.
Quote from the post you're replying to
Include a small section of text from the post you're replying to, so others will have a quick reminder of the topic.
---
All members can start message threads. Feel free to post on any of the boards. Please keep all comments positive and courteous. Negative or inappropriate content can and will be removed. Some topics may be left on the boards for a long time, others may be removed once the information is old.
To Public Post or Private Message
It's perfectly fine to include a shout-out in a thread title to someone who's been looking for info that you might have, or to continue a discussion that's been buried in another thread, but ask yourself whether the info will be of benefit to the community at large, or to just one person. If it's the latter, send her a Personal Message."
No Mama Drama policy:
While we are a pretty laid-back and go-with-the-flow kind of group, it IS here at the discretion of the Organizer. You may be removed from the group for any of the following reasons:
Abuse of the group or any member of the group
Failure to attend a meetup and/or failure to pay the dues within the first 45 days
Inactivity (Meetup software may delete you automatically)
---
Thank you

LisaBE
Organizer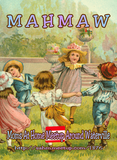 Some of the wording for the guidelines above have been borrowed from the awesome idea and think tank group, *NJM*



Go back to About this Meetup