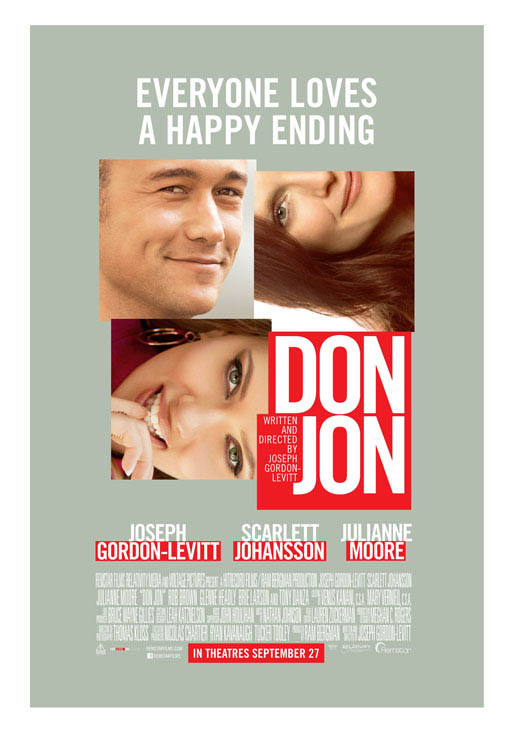 Comedy, anyone?
Karlee is the organizer for this meetup.  If you need to contact her please post a message on the wall.
Synopsis: Jon Martello (Joseph Gordon-Levitt) is a strong, handsome, good old fashioned guy. His buddies call him Don Jon due to his ability to "pull" a different woman every weekend, but even the finest fling doesn't compare to the bliss he finds alone in front of the computer watching pornography. Barbara Sugarman (Scarlett Johansson) is a bright, beautiful, good old fashioned girl. Raised on romantic Hollywood movies, she's determined to find her Prince Charming and ride off into the sunset. Wrestling with good old fashioned expectations of the opposite sex, Jon and Barbara struggle against a media culture full of false fantasies to try and find true intimacy in this unexpected comedy written and directed by Joseph Gordon-Levitt.
Watch the trailer: http://www.rottentomatoes.com/m/don_jon/
-----------------------------------------------------------
Per MAMM policy, cellphone use by members during a movie is prohibited.  We request that you put away your phones once the previews start. If you need to check your phone for any reason, please exit the auditorium.
For (new) members: Please take the time to rate the event (not the movie) afterwards. Written feedback on the wall is also welcome if you want to talk about the movie or other things. Thanks!
----------------------------------------------------------
Movie details
Meetup Location: Near the ticket sales area on the main level/street level of Scotiabank theatre
Meetup time: 7pm - 7:10pm (If you arrive after that, simply come up and join us at the movie).
The move starts at: 7:25pm
Show Running Time: 90 mins
Cost of movie: $13 approx
After the Movie: we can have a snack/drinks at a nearby place (Optional).



-------------------------------------------------------------------
***Please keep an eye out for updates or changes to the time and venue up to the day of the event.  If you are unable to attend, change your RSVP ASAP.
When you RSVP 'Yes' you are agreeing to the MAMM policy posted in this link:
http://www.meetup.com/Mad-About-Movies-and-MORE/pages/Mad_About_Movies_and_More_POLICY_PAGE/