January 10, 2014 · 4:30 PM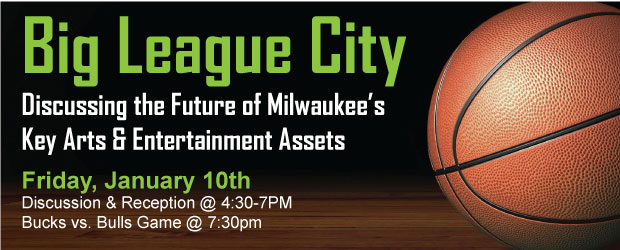 You've been to a Bucks game, fed the goats at the zoo, and toured the exhibits at the public museum. You've experienced Milwaukee's rich cultural landscape – but have you ever considered who's footing the bill? One day, if you get the invoice, will you be willing to pay?

Join 200 young professionals for "Big League City," a discussion about the cost of culture, the economic impact of the Region's first-tier amenities, and how this all matters to you.
Young professionals of color are a key demographic that Milwaukee is trying to attract and retain. And if investing (or not) in the city's current cultural attractions matters to you - we'd like to know.
Registration Fees:
Big League City Discussion - NO COST
Big League City Discussion & Bucks Game w/ Free Drink - $25
Must Register Online:
http://www.fuelmilwaukee.org/events/event_details.asp?id=385654