If the only version of this film you know is the god awful abortion that is the Sylvester Stallone version, then you need to see the original.
synopsis
Get Carter stars Michael Caine as Jack Carter, a powerful British gangster out for blood. His brother has been murdered in Newcastle, prompting Carter to declare a one-man war on other racketeers. Carter must also get his niece out of the life she is leading as an actress in pornographic films. Now that he is a loose cannon, Carter must be eliminated. Get Carter is typical action fare of the 1970s in that there are virtually no "good guys" -- in fact, the assassin is probably the most likable character in the piece! Originally rated X for violence and female nudity, Get Carter was reclassified as an R after subsequent crime films became even more bloodthirsty.
review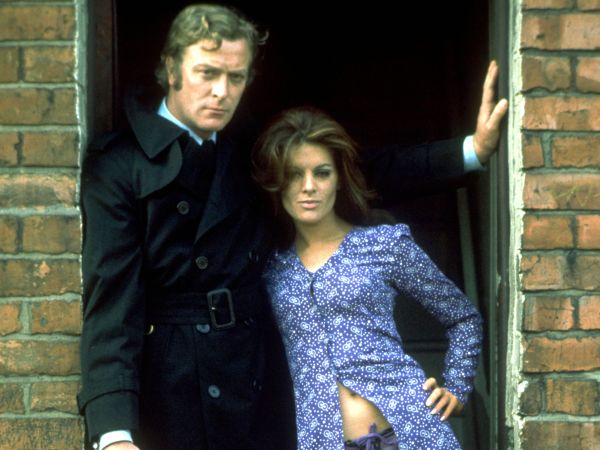 Featuring a young Michael Caine in one of his best and perhaps least expected performances, Get Carter helped set the standard for contemporary gangster film grit. Adapted for the screen and directed by BBC TV veteran and feature neophyte Mike Hodges,Get Carter's starkly economical style and bleakly seedy Newcastle location provided an appropriate backdrop for Caine's Jack Carter. As a London mobster out for vengeance in his hometown, Caine's ruthlessness overruled any sympathy that could have been gleaned from the familial bonds driving his quest, turning him into a memorably amoral "hero" akin to Lee Marvin's equally brutal seeker in Point Blank (1967). Famed "angry young man" playwright John Osborne is a formidable nemesis as the smooth fat cat Kinnear, while Ian Hendry earned kudos for his performance as slippery chauffeur Eric Paice. Though it was not exactly greeted with open arms by the critics, Get Carter's toughness rejuvenated the genre and it has since come to be considered one of the best British gangster films ever made.