March 12, 2013 · 7:00 PM

This location is shown only to members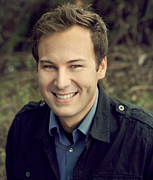 You'll want to get a ticket right away, as this meeting sells out quickly.  Get your ticket at http://dmala.eventbrite.com
1) Andrew Kramer / VIDEO COPILOT.  will come to discuss After Effects, 3D, and other things.  You won't want to miss this one.
2) Kevan OBrien / BORIS EFFECTS.  Boris Continuum for After Effects shown off (and given away)
3) DEMO REELS & JOBS.  We have work for you.  Do you have work for us?  Bring your demo reel and show it up on the big screen.
4) MAXON COMPUTER has a really cool gift for attendees.  I don't even know what it is exactly... but show up early enough, and you'll get one.
HOLLYWOOD : MARCH 12 : 7PM
I'll bring the pizza and prizes.  You bring the people.
$7 Earlybird
or 3-for-$18.
$15 at the door.