Since no one has stepped up to coordinate and host this it will be an - ON YOUR OWN EVENT.  I'll be on stage singing and unavailable until after.
Just remember that this is a CATHOLIC event - everyone is welcome even at MASS, but please only baptized and practicing Catholics are permitted to receive the Sacrament of the Holy Eucharist.  You may join in the Communion line to the priest but please place your arms in a cross pattern across your chest and you will receive a blessing.  Thank you for respecting our tradition and beliefs!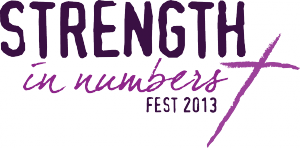 We are so excited to announce the incredible line-up for FEST 2013!
Mark your calendars to see these artists perform on August 4th…the FEST is free and open to all!
————————————————————————————————————————————————-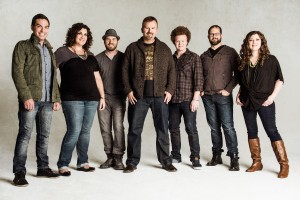 Prolific CCM band Casting Crowns achieved sales milestones including one RIAA 2x multi-Platinum album, three RIAA Platinum albums, two RIAA Platinum DVDs, six RIAA Gold albums, two Gold DVDs and four RIAA Gold certified digital singles. The band currently holds the position as Billboard's top-selling act in Christian music since 2007.
The group has also been honored with two American Music Awards (out of six total nominations), a GRAMMY Award for its 2005 album Lifesong, and has received six GRAMMY nominations including three received on Dec. 5, 2012.  The band has garnered 14 GMA Dove Awards and two 2012 Billboard Music Awards from four total Billboard Music Award nominations.
Casting Crowns' seven band members all remain active in student ministry in the Atlanta area and tour according to their local church commitments.  Serving his 18th year in youth ministry, lead singer/songwriter Mark Hall maintains his role as the student pastor at Eagle's Landing First Baptist Church in Atlanta.
As a testament to the band's impact, Casting Crowns performed for a second time in North Korea in April 2009, in partnership with Global Resource Services; the band continues to forge invaluable relationships with the people in the D.P.R.K. (Democratic People's Republic of Korea).
Casting Crowns concluded its 84-city "Come to the Well" tour in May 2012 in Houston to an audience of more than 17,000.  Across the Fall 2011 and Spring 2012 legs, the tour saw 40 arena sellouts, exceeded 370,000 in total attendance and garnered 65,500 child sponsorships through the group's partnership with Christian humanitarian organization, World Vision.
DOWNLOAD CASTING CROWNS "Come to the Well" Fact Sheet
VISIT www.castingcrowns.com
LIKE Casting Crowns on Facebook! Click Here!
FOLLOW Casting Crowns on Twitter! Click Here! or follow Mark Hall's Twitter at twitter.com/markhallCC.
WATCH Casting Crowns Videos on YouTube! Click Here!
————————————————————————————————————————————————-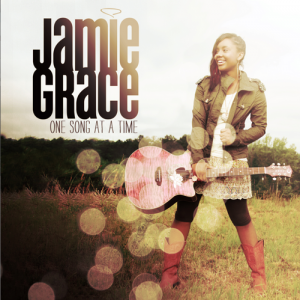 "She writes, sings and plays her own music. And she has this style that can't be put into a typical label box," says tobyMac, who signed the Atlanta-based Jamie Grace after tracking her clever YouTube videos for more than three years. "When some people sing and play, it's almost effortless, and their joy is all over them. That's what grabbed my attention with Jamie Grace. I've not been this excited to work with an artist in a long, long time."
Jamie Grace's effervescent spirit and contagious joy can only be understood in the context of her story. And her struggle. Diagnosed with Tourette's Syndrome at age 11, her young life became a series of
heartbreak and challenge, a long season of physical exhaustion, emotional stress and spiritual doubt. But at age 13, inspired by the powerful testimony of Tammi Trent, Jamie Grace came to a life-changing conclusion: "I knew, 'I've cried enough. It's time to accept my joy.' I still have something to do with my life. I love to sing. I have a story, and I've got to share it."
"I've come a long way spiritually," says Jamie Grace, who at age 19 is embarking on her senior year at college. "Not that I was lost or bewildered, but God has shown me so much. I've gotten rid of some of my insecurities, and I'm learning a lot more about my voice, my point of view and myself. I'm still exploring different genres, but within that I'm discovering that is who I am. And I've been inspired by people like tobyMac and Nicole C. Mullen to embrace all those differences. I guess you could say I've grown up a bit. 'One Song At A Time' is a perfect title for the record because that's basically how I've been growing, 'just give me my guitar' and one song at a time." 
Download the full Jamie Grace BIO
VISIT www.jamiegrace.com
LIKE Jamie Grace on Facebook! Click Here!
FOLLOW Jamie Grace on Twitter! Click Here!
WATCH Jamie Grace Videos on YouTube! Click Here!
————————————————————————————————————————————————-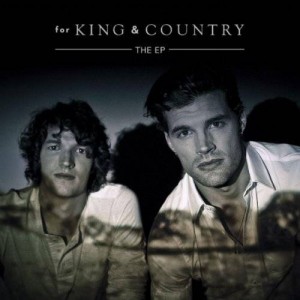 Carrying a name that evokes substance and a sense of purpose, for KING & COUNTRY make their debut with music that more than lives up to their clever moniker. Enveloping their insightful lyrics in a sea of ear-grabbing melodies, brothers Joel and Luke have forged a distinctive sound that has earned them an enthusiastic fan base as well as the respect of industry professionals who keep tapping their music for use in high profile TV shows. Together, Joel and Luke ignite each other's individual passions to form a unique, distinctive voice that blends into simmering sibling harmony, unrivaled by any other collaborative group to date.
Born in Sydney, Australia and relocating with their family to Nashville, TN, Joel and Luke remember music being a constant presence in their life. Growing up in a large family of seven kids, the siblings began their creative experimentation early on, soaking up life experiences that would influence their musical future.
"Our father was a promoter in Australia and so we grew up as a musically-centered family. I remember going to these rock shows, sitting on his shoulders, plugging my ears. It was very influential at an early age and I saw the power of music and how a melody fused with a lyric can impact someone's life," recalls Joel. "Honestly, in a lot of ways I feel like music chose me and as I grew older, I made a clear decision to fully lean into it."
The group's strengths are showcased not only through their voices, but their name as well. The name, 'for KING & COUNTRY,' was decided on after several attempts to find a name that appropriately encompasses who they are as musicians as well as their passionate personalities. READ MORE!
VISIT www.ForKingandCountry.com
LIKE For King & Country on Facebook! Click Here!
FOLLOW For King & Country on Twitter! Click Here!
WATCH For King & Country Videos on YouTube! Click Here!
————————————————————————————————————————————————-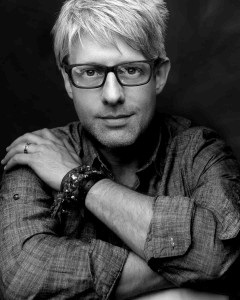 Great music hinges on compelling writing, honest delivery, a refined, unique musical identity.  Great leadership hinges on openness, compassion, devotion.  Singer-songwriter and worship leader Matt Maher has built his career – his life – on striving to embody those ideals.
Matt Maher the songwriter cemented his respected reputation penning songs with Chris Tomlin, Michael W. Smith, Matt Redman, Passion ("Here For You"), Audrey Assad and Jars of Clay.
The heart of Matt Maher the worship leader has shown through clearly over years spent teaching, sharing and praying all over the world, including appearances at the Papal Rally in NYC, World Youth Day in Sydney, Australia, and extensive touring over the past 5 years, with the likes of Michael W. Smith, Leeland, Phil Wickham, Jars of Clay, Third Day, Tenth Avenue North and Mercy Me, bringing him in front of more than three million people.
Maher's focus grows out of that idea, centering less on distance and more on the bridging of it.  The leadoff  single "Turn Around," which debuted at No. 28 on the NAC chart a week ahead of its add date, explores the ways in which Jesus embodied that broad embrace, anchored by the refrain, "If you're lost and need to be found/ If you're looking for a savior/ All you gotta do is turn around."
"If you look back over history, specifically around the time Jesus was physically here in the flesh, humanity has struggled with pride, resulting in a subculture that, while having the best of intentions, ends up marginalizing the people who are most in need of God," Maher says.  "However, Jesus came offering a message of repentance for all who would be willing to receive it.  Those on the outside and on the inside of the Church."  READ MORE!
VISIT www.mattmahermusic.com
LIKE Matt Maher on Facebook! Click Here!
FOLLOW Matt Maher on Twitter! Click Here!
WATCH Matt Maher Videos on YouTube! Click Here!
————————————————————————————————————————————————-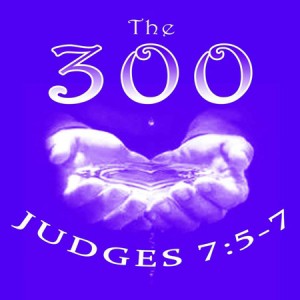 "The 300" is a gospel hip-hop praise team that was birthed out of a humble ministry in Cleveland, Ohio; a ministry whose sole purpose is to exalt the name of the Lord through sound doctrine, paired with a Hip- Hop beat.
About Them:
Being a small ministry without the means to pay musicians, the praise team initially had to sing along with gospel CD's during Worship services. One day, two members of the praise team wanted to bless the congregation with a song that they had written. The song was an awesome fusion of Gospel and Hip-Hop. Immediately other members of the praise team began to collaborate, and moving in the same gift, they were well received by the entire congregation; young and old alike. The song set the stage for the birth of "The 300" and 3RDay Records. The name "300" was revealed through the book of Judges, chapter 7. The name reflects the non-compromising commitment of this outreach ministry to spread the gospel of Jesus Christ; a remnant willing to stay in the battle as they work to reveal Gods glory through song. Therefore, their hope and prayer is that "he who has an ear, let him hear what the spirit of the Lord is saying…to His people".
What Makes Them Different:
The 300 are not Hip-Hop performers doing Gospel, but a Gospel Praise Team ministering through Hip-Hop. Gospel Rap/Hip-Hop is not new to the Gospel community, but an entire praise team putting it down is. Their style is not just appealing to the young adults, but to anyone who enjoys great music of substance, will enjoy The 300. Each song has purpose; bringing forth issues, addressing real life ups and downs, rights and wrongs, truths and deceptions. The 300 goes against every stereotype of their generation. Not only are they dedicated members of their church, but they are truly great examples for their families, communities and to all that they have had the pleasure of ministering to.
In Conclusion:
As humanity and society continue to change, Gospel music also continues to evolve to speak to the hearts of each generation. From the heartfelt spirituals of the plantations, mass choirs of the 70's and 80's, through the progressive sound of the 90's to our present time, The 300 has made an impression that is to be remembered.
They have been well received throughout Cleveland, Ohio and surrounding cities. Their music is currently being played been on radio stations abroad and throughout the continental United States. They have opened up for "Level 316″ from Cross Movement Records, National Recording Artist "Flame", and have also opened up for the hit play "Church Mess". The 300 has been on Trinity Broadcasting Network (TBN), local radio, cable, as well as being interviewed on various radio and internet radio stations. Music downloads can be found on CD Baby, iTunes and Amazon.
With over 100 songs and 10 solo artists, The 300 is sure to minister to your heart on every level! The 300 has recently been signed by 3RDay Records and will be releasing their first album in 2013. They can be found on 3rDay Records website: www.3rdayrecords.com.
DOWNLOAD The 300 www.cdbaby.com/cd/the300
VISIT www.3rdayrecords.com
LIKE The 300 on Facebook! www.facebook.com/300praiseteam
FOLLOW The 300 on Twitter! www.twitter.com/300praiseteam
————————————————————————————————————————————————-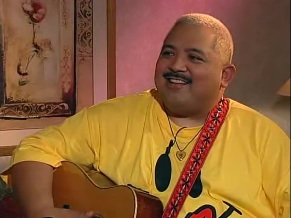 Well recognized throughout the country as a dynamic, eclectic speaker and musician, Jesse shares from his heart the love of Christ and the call to live out our baptism in every aspect of life.
Jesse is a familiar presence at diocesan conferences throughout the U.S. and Canada, including the Los Angeles Religious Education Congress, the National Catholic Youth Conference (NCYC), World Youth Day events, LIFE TEEN events, and many others.
He also conducts parish missions and retreats, and co-presents retreats and youth liturgy workshops with Ken Canedo.
He holds a master's degree in multicultural ministries from the Franciscan School of Theology in Berkeley, California.
Jesse currently resides in Grapevine, Texas, with his wife, Jodi, and their two children.
Members Note: Please don't forget your annual Membership Fees. You may use the PayPal link in the upper left margin of the home page or pay the Organizer/Host in cash at your next event. Your dues help cover the costs of being on meetup.com and related administrative costs. Organizers are not compensated and do this for their love of music, fine wine and food, and, of course, friendship. And, our sincere thanks to those members who are current with their dues!
And, your paid membership here includes membership in the Cine Arts Cleveland! group, our movie group!  That's a twofer!
Music Cleveland! – We are: Live Music, Music, Classical Music, Jazz, Blues, Live Jazz, Music, Smooth Jazz, Country Western Music, Irish Music, Opera, Bluegrass, Folk Music, Theater & Performance Art, Baroque Music, Dance, Dining Out, Celtic Music, Social Networking, Night Life