2013 Pumpkin Festival to be held October 19th. HELP KEENE SMASH THE RECORD! Bring a carved jack-o-lantern to be registered in our world record attempt OR arrive a little early and carve a Jack-O-Latern right at Monadnock Aviation before heading into town!
Please, everyone arrive at Monadnock Aviation by 11:15am sharp so that you can catch a ride on the bus into town.  The bus from the airport into town will only run once and will leave shortly after 11:30am.  After that, you should be able to catch the bus out of town that will drop you off in front of the airport entrance.  A short walk will bring you back to Monadnock Aviation and your airplane.
******************************************************************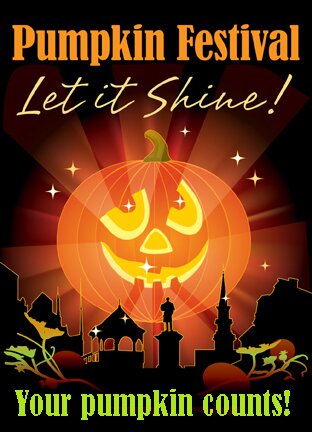 **** IMPORTANT NOTICE ***** 
There is an Aerobatic Competition taking place at KEEN on this date!  The New England Aerobatic Club, IAC chapter 35 will be conducting an aerobatic contest from about 9:30am through the early afternoon, so it will be under way when we arrive at 11:15am.  The airport will remain open and we are welcome to land, but please be vigilant, keep the lines of communication open on Unicom, and avoid the well-defined Aerobatic Operation Box on the Southwest side of the airport.  Their waivered airspace box will extend up to 4500 feet AGL (4988 feet MSL).  The traffic pattern will change to a right-hand pattern for runway 02 and for runway 32. Runway 02/20 will be the preferred runway unless the wind really favors 14/32. Touch-and-go operations will not be permitted while the aerobatic box is in use.  A detailed NOTAM for this event will be on file with Flight Service.  Event organizers have asked us to avoid overflight of the airport below 5000 feet and obviously avoid the airspace immediately to the west of 02/20 and south of 14/32, the aerobatic box.  They also invited us to stick around and take in the show while we're there.
UPDATES:
Beth from Monadnock Aviation asked me to post the following: ->Can you get the word out that Monadnock Aviation will sponsor a pumpkin carving station at the airport.  We want to encourage everyone to take a jack-o-lantern in to town with them as Keene is trying for the world record of most lit jack-o-lanterns in one place.  Discover card will donate $1 per pumpkin to the town if they get the LARGEST number of carved pumpkin. It should be a really exciting time this year so be ready to carve! So 30,000 pumpkins could mean the town could get $30,000.  Last year, there were 29,381 Jack-O-Laterns, which translated into $29,381 for the town.

Monadnock Aviation is located at the Main Terminal building.
Monadnock Aviation website:  www.monadnockaviation.com
Self Serve fuel ($5.99/gal), located opposite side of runway 20 from the main terminal near hangers.
Noise Abatement. Use Runway 02 for winds below 8 Knots.
Festival Information
Saturday, October 19
6am          Main Street closes
7am          Food & Craft Court Setup
8:30am     Great Pumpkin Mile Race
10:30am   No more services vehicles downtown
11:30am   Food Court opens
Noon       Festival opens: White Dove Release!
Ferris Wheel opens on Main St.
Haunted Alley opens on Main St.
Bounce House opens on Railroad Sq.
Climbing Wall opens
12:30pm  Costume Parade West St. to Main St.
1:30pm    Main stage performance
2pm         Kung Fu performance
Bowling on West Street
2:15pm    Main stage performance
3pm         Basketball at Eagle Court
Trick or Treat Magic Show at Library
Main stage Performance
3:45pm    Dance performance
4pm         Main stage performance
Great American Pumpkin Roll West  St. & St. James St.
4:45pm     Dance performance
5pm          Main stage performance
5:45pm     Dance performance
6:30pm     Log-in booths close, jack-o-lanterns lit
Main stage performance
Erene live!
8:00pm     Count announced
8:30pm     Street clear, festival ends
8:45pm     Pumpkin Dump Derby
Pumpkin Drop Off Locations
Saturday, October 19
Five locations:
Central Square, corner of Court & Winter
Central Square, corner of Roxbury & Main
Railroad Square
Gilbo Avenue
Corner of Main & Dunbar Streets
Saturday October 19
The Great Pumpkin Mile 8:30am
Location: Washington Street to the Winchester Street roundabout and back. Before the festival, first thing in the morning, a one-mile race through the car-free, pumpkin-lined streets of Keene, right past the spectacular tower!
A 45-foot Photo Opportunity Noon-8:30pm
For the first time, visitors can view the festival from 45 feet in the air, thanks to the Ferris Wheel on Main Street provided by Fanelli Amusements.
Welcome Centers at Each Downtown Entrance
Welcome to the Keene Pumpkin Festival.... Log in your carved jack-o'-lantern to be part of the world record tally, get your ticket to go up in the Ferris Wheel, make a donation to keep the festival shining... all at whichever entrance gate you choose. If you forgot your pumpkin, you can carve one at the carving station--or adopt one at the Pumpkin Orphanage--and log it in. This year, visitors will feel warmly welcomed to Keene Pumpkin Festival.
The Pump(kin) Dump Derby 8:30pm
A race to clean up Pumpkin Festival involving competing teams, lottery-assigned territories, and prizes. Stay tuned for details.
---
Activities
Pumpkin Festival Children's Costume Parade 12:30pm
Location: West Street to Main Street. Children (of all ages!) decked out in Halloween costumes parade down West Street and continue down the Main Street lined with delighted spectators.
Pumpkin Bowling 2pm-6pm
Location: West Street, after the parade clears the area. Real bowling pins but instead of bowling balls, we'll be bowling with pumpkins--the hard cooking pumpkins. Try the new sport of pumpkin bowling in the middle of what is usually one of New Hampshire's busiest streets.
Food and Craft Court Noon-8:15pm
Location: Commercial Street and Gilbo Ave. Parking Lots
Offering a wide assortment of healthy and fair foods, hosted by local non-profit organizations, the 2012 Food & Craft Court is sure to be the delight of the festival. Looking for a pulled pork sandwich, fried pickle or fried dough? Step right up. Wraps, stews and turnovers as well as pumpkin-inspired treats are also among the menu offerings. Tables for quick-picnics will be right nearby with necessary facilities conveniently located around the corner. In addition to food offerings, the Food & Craft Court includes three dozen artisans offering crafts from paintings to fudge with many returning favorites.
Spectacular Pumpkin Tower at Central Square
Plus thousands of jack-o-lanterns on street-level displays Noon-8:30pm
The signature tower on Central Square is the centerpiece of the Keene Pumpkin Festival. The street will be lined with pumpkins and pumpkin spectators, for smooth strolling and the best viewing, unfettered by vendor booths and queues. Families and seniors will feel very welcome and handicap parking in excellent locations makes access easy. Live musical entertainment will add to the atmosphere on the bandstand and at other selected locations but the sights will carry the day!
The 2013 Keene Pumpkin Festival runs from Noon-8:30pm (precisely) on Saturday, October 19.
The night before, Friday, October 18, you will find one of the most beautiful, welcoming downtowns in New England featuring fine dining establishments, a lavishly restored theatre, wonderful shops and boutiques—the very same enchanting scene you will find every other Friday in Keene, NH, accented with a sprinkling of business and school children's pumpkins