October 1, 2013 · 7:30 PM

This location is shown only to members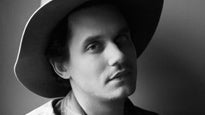 John Mayer's "Born & Raised Tour 2013" will be at Isleta Amphitheater on October 1. Mayer is touring in support of his 2012 album, Born & Raised.  "America Idol" winner Phillip Phillips opens.
Sidelined by a vocal ailment, Mayer returns to the road after a nearly three-year absence. He guested on The Rolling Stones' Newark show in December, and played his first concert set earlier this year when he appeared at a benefit for forest firefighters held in Bozeman, Montana, in January.
Born and Raised—which debuted at No. 1 in six countries—aims for the
timeless sound of a matured man and his faithful acoustic guitar, reflecting and
occasionally repenting somewhere on a country road. It makes for "some of the
most convincing music of Mayer's career," according to Rolling Stone's four-star review, full of "restrained and elegant" guitar work.
Phillip Phillips was crowned American Idol's 11th-season champion, but his throaty voice and sweet-faced stage presence don't exhaust the depths of his musical talent. Besides vocally connecting with the classics, Phillips is a folk-tinged songwriter in his own right and an accomplished guitarist to boot. Since his TV victory, the Georgia singer-songwriter's career has already begun to eclipse his Idol success. Having completed a tour with Matchbox Twenty, Phillips now hits the road with Mayer to showcase his likeminded, heartfelt tracks from the hit album The World from the Side of the Moon.
One dollar from every ticket sold will benefit The Veterans Health Research Institute (NCIRE). Special ticket packages with proceeds benefiting NCIRE will be available via Tickets-For-Charity.com.
Visit JohnMayer.com for more information.
Ticket prices are:
To purchase tickets: http://amphitheatrealbuquerque.com/Tickets-Active.php?eventID=2057041&venueID=302