Check our Facebook Page:
https://www.facebook.com/pages/New-York-Movie-Watchers-Much-More/378998372181726
NOTE: $3.00 will be refunded to you at the end of the event.
Soulful and musical British exchange student Sophie Williams (Jones) comes to New York in search of inspiration. On the surface, Sophie's host family seems happy enough, but with her arrival to the Reynolds' Upstate New York home, the private struggles of each family member begin to bubble. In particular, frustrated musician-turned-piano- teacher Keith Reynolds (Guy Pearce) finds long suppressed dreams and desires reignited by Sophie's talent and inquisitive nature. While Keith's wife, Megan (Amy Ryan) and daughter, Lauren (breakout talent, Mackenzie Davis) focus on Lauren's final year of high school, Sophie and Keith are drawn ever closer by their mutual longing for creative expression. Ultimately, Sophie and Keith must confront how much they are willing to sacrifice and what they truly want out of life.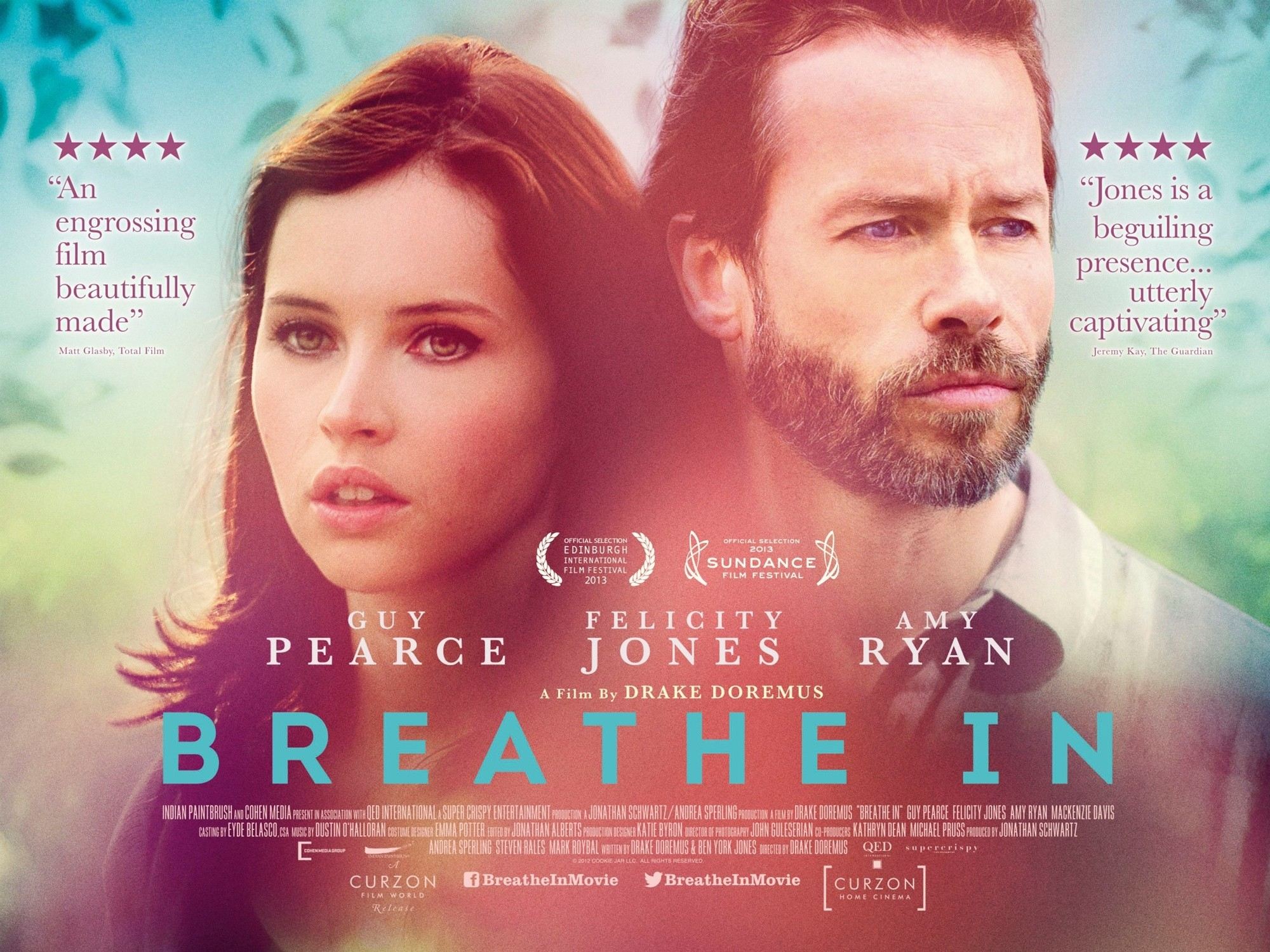 Cast: Guy Pearce, Felicity Jones, Amy Ryan, Mackenzie Davis
Director: Drake Doremus
Genres: Drama
Opens Friday: March 28, 2014 (Limited)
Running Time: 1 hr 37 min
Rated: R | Some Language
http://www.youtube.com/watch?v=IjqiVJ-4e6I
After the movie well meet at the lobby where we first met to go as a group to:
                                         Heartland Brewery
                                       625 8th Ave. at 41st St
                                              [masked]
                                   PLEASE CHECK THE MENU
                    SEE YOU SUNDAY FOR BRUNCH & MOVIE!