Announcing a new Meetup for NYC Bachata Meet Up!
What: The 1st Annual LA "I LOVE BACHATA" Festival Feb[masked]
When: Friday, February 12,[masked]:00 PM
Price: $150.00 Before Jan 31st!
Where:
Sheraton Gateway
6101 W Century Blvd
Los Angeles, CA 90045
[masked]


Don't miss the 1st Annual LA "I Love Bachata" Festival Feb[masked]!

Purchase your tickets today and use the affiliate code LE2010 and receive a Free Mixed Bachata CD by Lee "El Gringuito!


This is going to be an amazing weekend of Bachata, pool parties and so much fun... Lesley and Jorge are amazing Bachateros so don't miss this star studded Bachata event in LA! Let's get ready to party Meet Up! Ticket prices are going up so please don't hesitate...
CLICK HERE TO PURCHASE YOUR TICKETS
Remember use affiliate code LE2010 to receive a FREE BACHATA CD
Don't Wait prices will be going up!
The Hotel is only $99 PER NIGHT WOW!!!!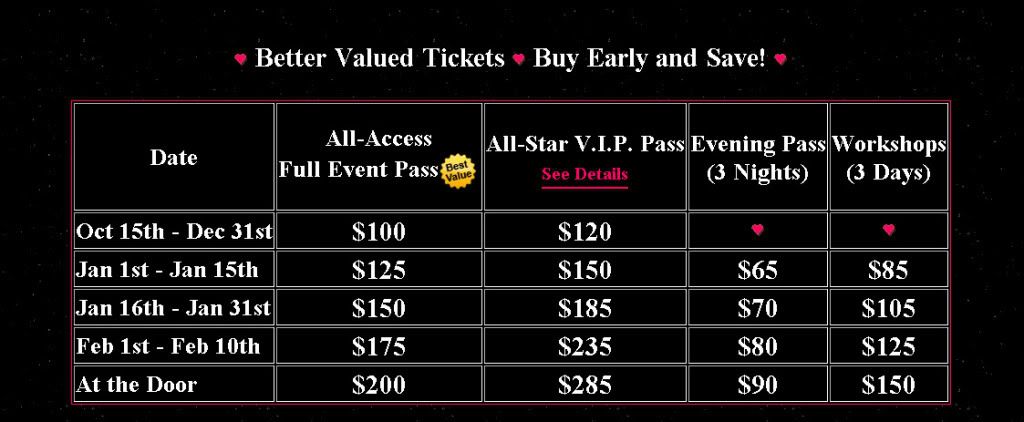 Learn more here:
http://www.meetup.com/NYC-Bachata-Meet-Up/calendar/12333142/