PURCHASE YOUR TICKETS HERE AT http://nyebntechweek.eventbrite.com/. This ticket here on Meetup includes Conference + LAUNCH Competition + Fashion Show + After Party. 15% NYEBN member discount already included here.
________________________________________________________________

A week of tech events and activities culminating in a
Conference and LAUNCH Competition
- - - - - - - - - - - - - - - - - - - - - - - - - - - - - - - - - - - - - - - - - - - - - - - - - - - - - -
Techweek New York 2013 will feature speakers, a LAUNCH competition, parties, and partner events. 
Why should you go to Techweek?  Here are the top 8 reasons to buy a ticket today:
1. Intense day of content to educate and inspire
2. Gain a week long exposure to your latest ideas
3. Extensive look at the latest startups gaining momentum
4. Opportunities for candid conversation all day long
5. Dozens of companies demoing their latest wares
6. Access to endless networking opportunities
7. Leaders talk about the latest technology trends
8. Celebrate New York City!
- - - - - - - - - - - - - - - - - - - - - - - - - - - - - - -
Conference
October 17, 2013
The Techweek Conference is a showcase of the emerging technology ecosystem in New York. Learn the life cycle of an technology business – from idea to scale. Scroll down to see the conference agenda.
- - - - - - - - - - - - - - - - - - - - - - - - - - - - - - -
LAUNCH
Techweek LAUNCH provides a vision of the future by introducing you to the progressive risk takers who are paving the way. 50 pre-qualified startups will demo their products and services at Techweek LAUNCH for a chance to compete on Techweek's main stage. Guest judges (featuring a panel of venture capitalists and influential key technology figures) and Techweek attendees will visit each demo table to determine who has what it takes. 
What to expect at LAUNCH:
50 startups showcasing their ideas and developmentsFive finalist startups compete on the main stage Grand prize of $100,000 in cash and prizes
Applications for LAUNCH are currently open. Click HERE to register your startup
To compete in Techweek LAUNCH, your company must have less than $2 million in funding and be less than 3 years old. Participants must exhibit for the entire competition.
- - - - - - - - - - - - - - - - - - - - - - - - - - - - - - -
Fashion Show
New York's first ever Techweek Fashion Show blends clothing and e-commerce, featuring both local and far away designers.
Logistics:
When: Thursday, October 17 
Time: 7-10pmWhere: 82 Mercer
- - - - - - - - - - - - - - - - - - - - - - - - - - - - - - -
Techweek100 NYC
The Techweek100 identifies those individuals who are impacting the business and technology landscape on a significant scale. The Techweek100 is not a ranking but rather a list of 100 technology leaders who support our mission to showcase, celebrate, and enable emerging innovation ecosystems. 
Nominate your choice for the 2013 Techweek100 NYC HERE.
- - - - - - - - - - - - - - - - - - - - - - - - - - - - - - -
SPEAKERS
MAIN STAGE
1:30 PM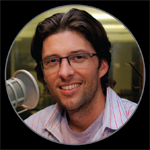 STEFAN WEITZ - BING
INTERNET OF THINGS: COMPUTERIZING OUR HOMES
Is your fridge online yet? Stefan Weitz, Director of Search at Bing, presents his vision for what's next in the Internet of Things: the networked interconnection of everyday objects.
2:00 PM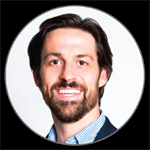 JON CZAJA - BONOBOS
NEW YORK'S NEXT BILLION DOLLAR FASHION COMPANY…BUILT ONLINE
Founded on the idea that men's pants should fit better, Bonobos' success might be owed to its insanely attentive customer service. Jon Czaja, Bonobos COO, tells us how to build a culture where employees innately go the extra mile.
2:30 PM

BREAK
3:00 PM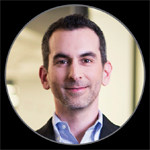 STEVE JACOBS - GILT
HOW TECH TEAMS RUN TODAY'S FASHION BRANDS
A designer clothing shopping site, Gilt was founded in 2007 and since then has consistently added categories to its offers to meet customer demand. Steve Jacobs speaks to the Techweek audience about the new role tech teams are playing at online fashion companies.
3:30 PM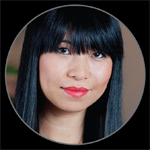 SHAUNA MEI - ahalife
CURATING COOL, SO YOU DON'T HAVE TO
AHAlife connects has the best the world has to offer. Shauna Mei will offer some insight into what she sees as the next big thing in online fashion curation for discerning individuals form around the globe.
4:00 PM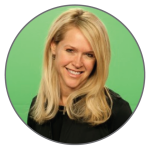 KRISTI ROSS - tastytrade
BREAKING THE BARRIERS OF TRADITIONAL FINANCIAL MEDIA
Content and culture are critical to breeding innovation. Connecting the network of ideas, experiences and know-how of your industry…and being willing to explore unrelated industries…to find better solutions. Content today needs to be relevant, useful and entertaining. Creating the culture that breaks the barriers and becomes the tailwind of change: innovation.
4:30 PM 
CHAMPIONSHIP ROUND: TECHWEEK LAUNCH COMPETITION
Following the round of 30, the LAUNCH competition takes the main stage. A panel of judges grill hand-picked startup finalists compete for cash and prizes. Judged by a panel of venture capitalists and industry leaders, participants must convince judges their startup is headed for the stratosphere. The top 5 companies demo for a packed house on the main stage and sense the October thrill that New Yorkers are used to feeling in Yankee Stadium.
LAUNCH STAGE
1:30 PM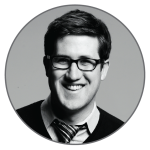 TIM RILEY - Warby Parker
BUILDING A BRAND THROUGH ONLINE AND OFFLINE EXPERIENCES
Warby Parker launched in 2010 as a retailer that sold eyewear exclusively online. Over the past three years, Warby Parker has evolved and expanded its reach to include fully-owned and branded brick and mortar stores. This presentation will focus on the intersection of the online and offline retail worlds, and how a balanced mix of the two helps shape a consistent and well-rounded branded experience.
2:00 PM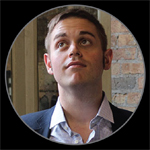 KELLY REID - Forbes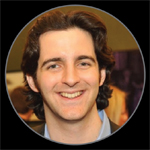 ZACK GREENBURG - Forbes
HOW TO MAKE IT IN NEW YORK: A CITY OF 8 MILLION ENTREPRENEURS
Kelly Reid and Zack O'Malley Greenburg chat about Empire State of Mind: How Jay Z Went From Street Corner to Corner Office.
2:30 PM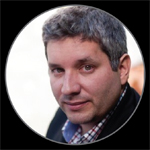 JOHN BIGGS - TechCrunch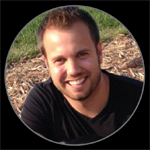 JOHN HALL - Influence & Co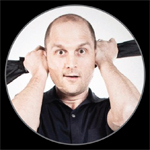 NOAH ROBISCHON - Fast Company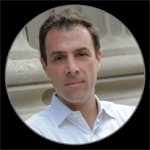 BRUCE UPBIN - Forbes
THE PLAY BY PLAY: HUFFPOST PUBLISHES AN ARTICLE EVERY 58 SECONDS
The past 10 years have changed the way we get our news. John Hall of Influence & Co. hosts a roundtable discussion on how innovations in the publishings have altered the way that content is delivered, packaged and consumed. Editors from TechCrunch, Forbes and FastCompany discuss how their teams are evolving to meet the demands of their readers.
3:00 PM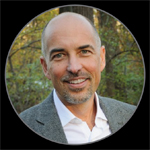 BRIAN OBERHOLTZER - zonoff
PRODUCT RELEASE
Zonoff announcement and demo of cutting-edge home automation technology.
3:30 PM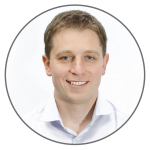 YURIY BOYKIV - Gravity Media
FROM SEPTEMBER 11 TO INC 500
A personal story of the immigrant entrepreneur. How to start and grow a business during a meltdown.
4:00 PM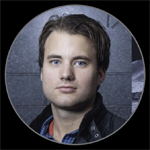 LINCOLN CAVALIERI - glocal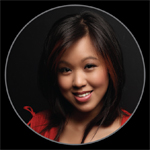 LILY LIU - PUBLICSTUFF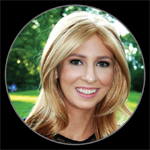 LISA WINNING - HeTexted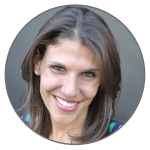 MELISSA POST - WeeSpring
HOW YOU BUILT MY WEBSITE
Founders of Glocal, HeTexted, and PublicStuff tell us how they convinced their visitors to be the content creators of the sites that they visit. Hear behind the scenes stories of how each business began, and find out some of the weirdest stuff ever posted to these crowdsourcing websites.
4:30 PM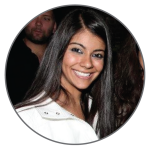 TARA DHINGRA - ahaLife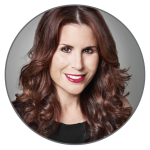 ALIZA LICHT - DKNY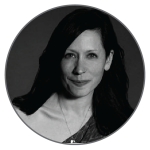 AMY RAPAWY - THE JONES GROUP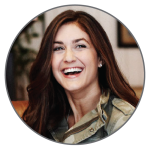 FARRYN WEINER - MICHAEL KORS
HOW TO BUILD A FASHION BRAND IN THE DIGITAL SPACE
Digital-savvy panelists Tara Dhingra of AHAlife.com, Farryn Weiner of Michael Kors and Amy Rapawy of The Jones Group will discuss how they have leveraged social media and online marketing to grow their brands in the digital space and engage their audiences. Moderated by @DKNYPRGIRL herself Aliza Licht, there are sure to be some valuable insights in building a digital presence from scratch.
5:00 PM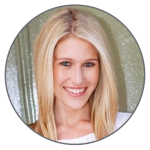 ERICA BELL - hukkster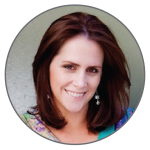 KATIE FINNEGAN - hukkster
FROM DISCOUNT BINS TO INSTYLE MAGAZINE: HOW HUKKSTER SPENT THE LAST 12 MONTHS
Hukkster founders, Katie Finnegan and Erica Bell, walk you through their first year in business. They took a cool idea and a retail background and launched a revolutionary tech startup that is changing the way people shop online.
5:30 PM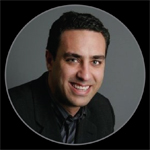 SHAHAB KAVIANI - CoFoundersLab
MATCHMAKING FOR ENTREPRENEURS: YOUR NEXT BUSINESS PARTNER COULD BE RIGHT NEXT TO YOU
Choosing your co-founder is the most important business decision you'll make. CoFoundersLab's free, online matchmaking service gives you access to the largest group of entrepreneurs ever assembled.