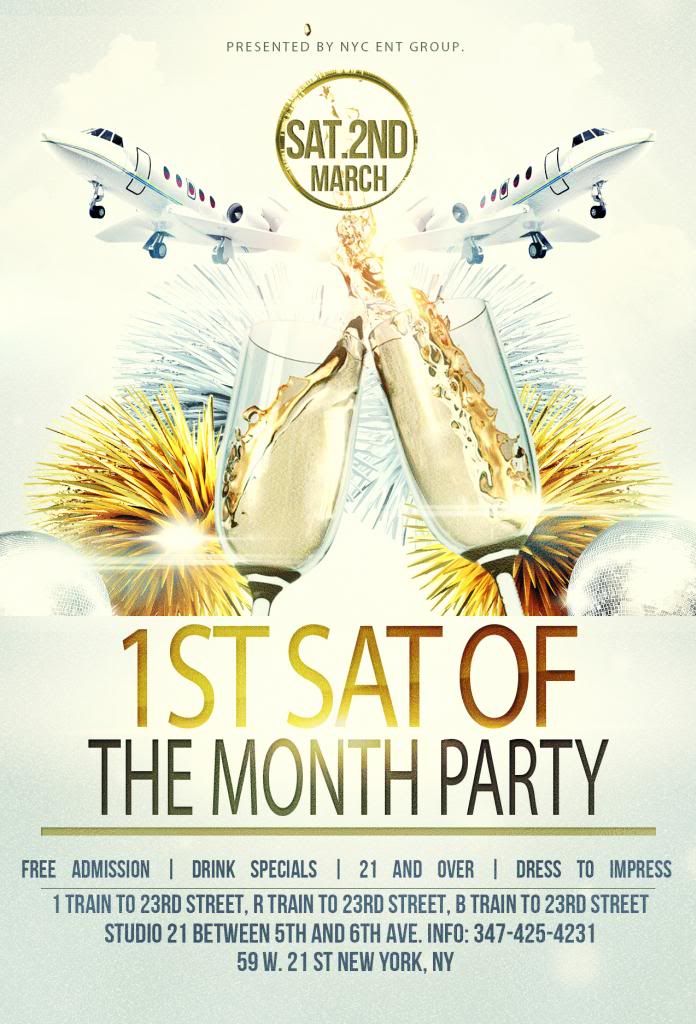 We are happy to announce our First Saturday Of The Month Party!! This event will take place at Studio 21, near the Flatiron building.
All our Meetup groups have been invited, so this is expected to be a big event!! This event will take place in a different location on the first Saturday of every month.

Please note that this is a private event so it is important to R.S.V.P. There will be drink specials for our group from 8pm-4am. You are always welcome to invite your friends to this party.
This event is free, however we do urge members to purchase a drink ( 1 drink minimum) at the bar.
Special thanks to the members who attended our February 23rd event.
Looking forward in meeting many of you at our future events!!
Cheers,
Meetup Organizer,
Rory
[masked]