May 14, 2014 · 5:30 PM

This location is shown only to members
Join us for our regularly scheduled socials every 2nd Wednesday of the month. This month we will be at the Frazier History Museum– a world-class museum and exclusive home of the Royal Armouries USA located on historic West Main Street. We'll be mingling and socializing on the private event space inside the museum due to the rain. 
Parking: Street parking is free after 6 pm and there are several parking garages within walking distance for a small fee.
Event is free and open to the public, even if you are "Old2Lou" or "ReNew2Lou". So come join us as we mingle with Louisville's finest newbies!  Look for the signs and people with New2Lou name tags. RSVP today to reserve your spot!
Location:
Frazier History Museum
829 W. Main Street,
Louisville, KY 40202
Website Facebook Page Twitter

Sponsors
A big thanks to our amazing sponsors the Louisville Downtown Partnership (LDP), the folks that keep downtown thriving, fun, and clean and our host Frazier History Museum! FYI - LDP just launched their brand new website and it's filled with a ton of great downtown resources. So check it out and spread the word!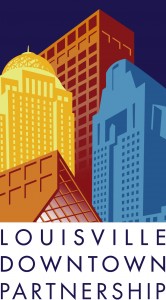 RSVP for upcoming events and stay connected to New2Lou members at the links below: 
Website: http://new2lou.com/
Facebook: http://www.facebook.com/New2Lou
Twitter: http://twitter.com/new2lou
Meetup: http://www.meetup.com/New-2-Lou/ 
Eventbrite: http://www.eventbrite.com/o/new2lou-3123615314
Have a location suggestion for upcoming socials or want to host an event? Contact us