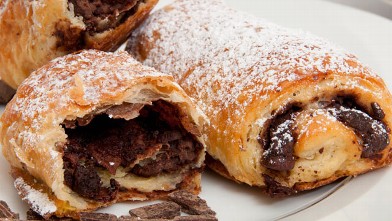 Pretend you're strolling through the greenery in Paris. Pack your  picnic baskets with sparkling cider, a large baguette, sliced pastrami, mini Gouda wheels, a jar of Dijon mustard, miniature ladyfingers and  chocolate éclairs are just some examples of some Parisian themed foods that you might consider bringing.
To participate you should be willing to bring at least one dish to share with the group. You dish can be anything that you would bring to a picnic lunch that does not need to be re-heated and is already fully prepared.
Since everyone is bringing food you do not need to bring a large serving. Something that is only 4-5 servings will be more than enough!
If you have a wiffle ball, Frisbee, or any other outdoor related items we encourage you to bring them along! Dogs are also welcome :)
The rain date for this event will be Sunday June 30th at 1:30PM.
P.S. If you have picnic blankets bring them along! All that fun and food will make you want to sit down at some point...
The fine print:
Please pick out what you would like to cook and confirm that you can make this event on the event on June 16th. Let us know which dish you want to cook in your RSVP so we can avoid any repeats.
Cancellations: Please be 100% committed to attending this event, and cancel 48 hours in  advance. There is limited space and each member puts in a lot of time, effort, and planning into each of these events. Late cancellations affect the group as a whole. If you cancel with less than 48 hours notice, or are a no show you could be removed from the group.