Be sure to get an Eventbrite Ticket.  Space is limited!
Our friends at Via6 will be hosting our September Social.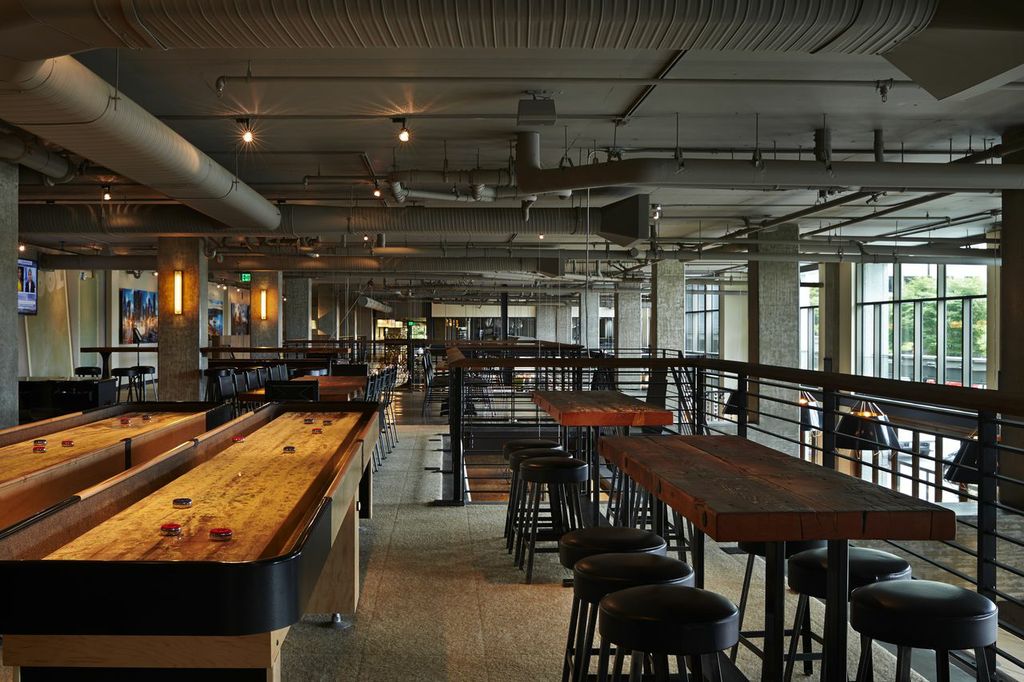 If you haven't been to this amazing space, you should definitely make a point of joining us on September 18th.  
To showcase this unique vertical neighborhood, Tom Douglas' TanakaSan restaurant, part of the new Assembly Hall at Via6, will provide appetizers and drinks.  
We've staked out the mezzanine to mix and mingle. It comes equipped for fun.  Check it out!
Shuffleboard Tables
Retro Video Games
You may want to study up so you're ready for the Bimini Ring Game!
Always remember our socials are designed for Seattleites of all "newness"! Whether you have been here for 1 week, 1 month, 1 year, 1 decade or 1 lifetime, you will love mixing and mingling in a relaxed environment.
Huge thanks to our friends at Via6 for sponsoring this amazing event!