Tickets required to attend: 
https://nyachologram.eventbrite.com
 PayPal accepted
Join New York Adventure Club on Thursday, July 24 at 7pm as we get a private tour of Holographic Studios, New York City's only holography gallery and laser laboratory. After the tour, we'll head to a local East Village bar for some food and drink. During the gallery portion of the tour, we'll get a look at a wide variety of different hologram types on display, including sculptures, motion image, computer generated art, stickers, and novelties. The next and last portion will take us down into the subterranean laser lab, where we'll get a peek at how the hologram technology is made including a live demonstration.
Advance Tickets: $19 (closes 7/17 at 11:59pm)
Regular Ticket: $25
https://nyachologram.eventbrite.com

Meeting Location: At the front entrance, which is located at 240 East 26th St. btw 2nd & 3rd.
Transportation: 6 - 23rd or 28th St.
More about Holographic Studios: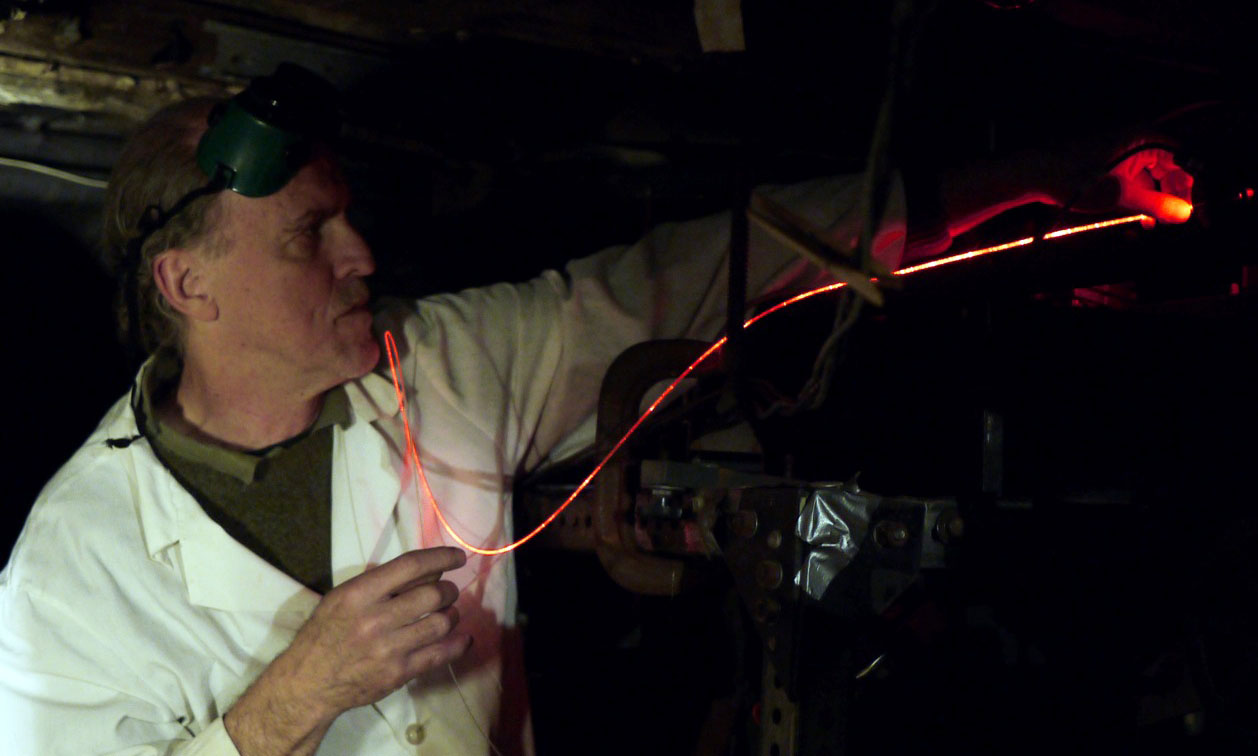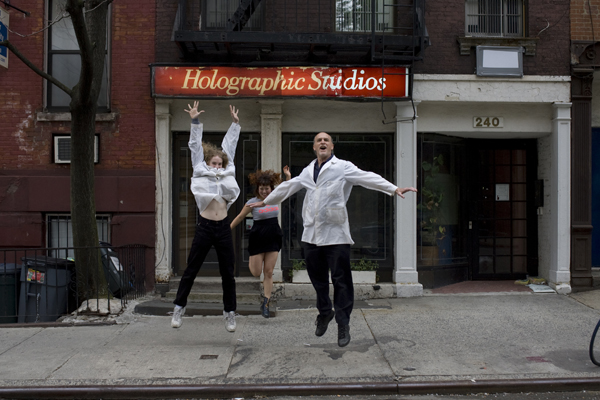 From the website:
Holographic Studios was founded and is operated by Jason Sapan. His professional career in the field began in 1968 demonstrating holography at an exhibition called "A Science Tune In," for Time,Inc. at their New York City headquarters, the Time-Life Building, across the street from Radio City Music Hall. The exhibition was created and run by Bell Laboratories. This was the first public exhibion of holography in America.
Thereafter he worked at Sapan Engineering producing commercial display holography before opening the Holographic Studios in the late 1970's. He was awarded the prestigious Golden OMA from the Point of Purchase Art Institute for his signed and numbered limited-edition holograms for Hyatt.
Mr. Sapan has lectured extensively. He has taught college-level beginner and advanced Holography at the School of Visual Arts. Some of the other schools he has lectured at include NYU, University of Vermont, The Art Institute of Chicago, CCNY and the Nantucket Island School of Art and Design. Industry groups such as the Huntsville, Alabana (NASA) chapter of the Optical Society of America and the Westchester Photographic Society have featured him as their keynote speaker.
For many years Jason Sapan was the portrait holographer for the Museum of Holography in New York City.
Jason Sapan is also well known for his pioneering use of laser lighting. In 1977, he created the opening logo for the CBS Sports Spectacular. He produced laser lighting effects at Studio 54 in New York City. His work was featured on television in an episode of The Equalizer. Over the years his laser shows have been commissioned by clients including Mobil Oil, Hewlett Packard, Arista Records, and The Philadelphia Stock Market. He has created many photographic laser effects in print ads. Some of his more notable projects have been for Macy's, Radio Shack, and Revlon. Not surprisingly, his art has appeared on the covers of Art Direction, Science & Mechanics, and Discothekin magazines.
Mr. Sapan has also worked in the field of Vibration Analysis. He has worked for Kenward Oliphant, Acoustical Consultants Inc., and Frank Hubach Associates. Most of the work he performed was for computer chip manufacturers such as IBM, Fairchild, Motorola, and AMD. In this line of work accelerometers are used to detect and isolate low frequency vibration that would interfere with sub micron work. He has used his expertice in this field in analyzing sources of troublesome vibration in holography laboratories including one at Bell Laboratories.
For more information and history on Holographic Studios, visit their website at http://www.holographer.com/