More information on tonight's entertainment at the Full Moon Coffee House if anyone would like to join the fun.....
http://www.wendellfullmoon.org/2012/10/lil-bee-dee-and-the-doo-rites-fire-up-the-wendell-full-moon-coffeehouse/
Upcoming Open Mics

December 1, 2012


Primate Fiasco

Flootissimo
Flute quartet
Three Playing For ......the Moon
Viola, Clarinet,and Flute Trio

February 23, 2013


Darlingside

Katie Sachs
Jazz-Influenced Indie Rock. Singer/songwriter.
Bear Mountain Boys
Real Delta Blues

March 30, 2013


Special Guest TBA

Francis Doughty
solo instrumental guitarist

April 27, 2013


Rani Arbo and Daisy Mayhem

Jane Fallon
Solo Singer/Songwriter
Stephen Lee Rich
Singer/Songwriter/Comedian/Yodeler
«
Annie Hasset And Court Dorsey Open The Season At Full Moon Coffeehouse
L'il Bee Dee And The Doo-Rites Fire Up The Wendell Full Moon Coffeehouse Saturday, OCTOBER 27th, 2012, 7:30 p.m. $6 – $15 (978)[masked] (Partial proceeds to benefit the Community Network for Children)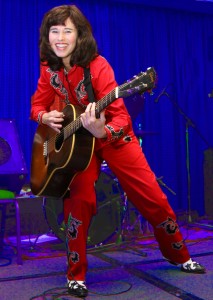 You are guaranteed a good time dancing a night away with L'il Bee Dee and the Doo Rites. Betsy Dawn Williams fronts this combo with the energy of a gal whose dress is on fire; along with Jeff Potter (piano and vocals), Frankie Blandino (lead guitar), Brian Rost (bass) and Doug Hinman (drums). These seasoned musicians deliver a fusion of big beat rockabilly, rhythm and blues. Bring your dancing shoes and a friend!
The Wendell Full Moon Coffeehouse is located in Old Town Hall in the center of Wendell, MA., offering a unique opportunity for music, fun and dance; always in support of a good cause. Come experience the Valley's only Dessert-O-Rama in an affordable family-friendly venue.
Open Mic begins at 7:30. For Open Mic sign-up, directions and further information please visit our website: www.wendellfullmoon.org.
October 12, 2012 @ 12:51 pm
Press Releases
coffeehouse
,
Country
,
Dance
,
guitar
,
Li'l BeeDee & the Doo-Rites
,
News
,
press release
,
Rock
,
Rockability
,
Swing
© 2012 Wendell Full Moon Coffeehouse | Techozoic 2.0.8 by Jeremy Clark. | Top