Hey guys, its been a while.
Work has been hectic for myself and many of you, and those who had the opportunity took a vacation over this past month. Way to go guys! I hope everyone who was able to enjoyed their vacations. Those who, like me, wern't able to - well, some day, right?
It was good to see you all again and catch up with so many of you.
To our new guys, Scott, Emily & Robert - welcome! It was great having you and I'm glad ya'all enjoyed yourself. I for one am looking forward to seeing you again.
To those that did not come or were not able to make it: Come on, get over here! You're missing a ton of fun. Good people, good food, a relaxed atmosphere to talk about whatever you wish to. Here are some pictures (I won't identify anyone in case they want to keep their internet anonymity, but hi to all of you! Thanks for being good sports about letting me take pictures):
Drinks are out early, and get dived into pretty quick. Alcholic beverages for anyone who wishes, and soda for those that don't. Me, after a soda I usually just get water for the rest of the night - healthier, and soda tastes nasty to me. But for those of you who like it, its all there.
The party is on and people start the evening by saying hi to everyone and catching up. Its been a while! Small groups get going on updating each other on whats been going on and discussions start off right away.
Not all the discussions are just catching up, though - on the right you can see two of our members getting into a deep discussion regarding the very purpose of the NTOS, and the utility of the method or gracious hosts use to attract more people here. It went on for several hours, off and on and was very interesting whenever I caught snippits of it. Kudos to both for some intelligent thoughts.
But what would an NTOS meeting be without great food? Here some people take a break from solving the problems of the world at large and dig into the delicious food prepared for them that evening - BBQ chicken and pasta, yum!
Here's the only one besides me who I think is okay with me posting his name here. David always likes to drop by and hang out with us, he's the guy who owns the famous oo.net forums. Always good to have him.
As the evening wears on and the food gets eaten, some after-dinner discussion goes on. Intellectually stimulated and it helps with digestion.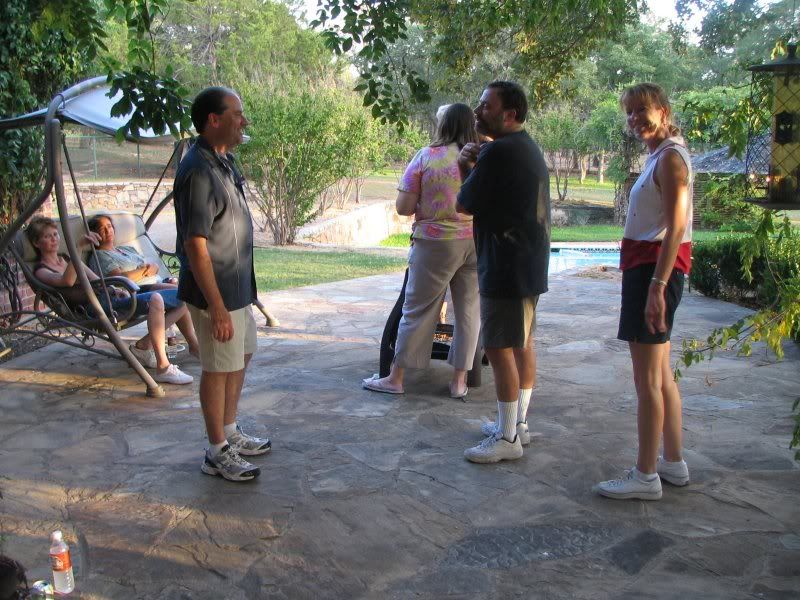 It was a cool evening and so many elected to spend a good deal of time outside. A nice, spatious lawn and plenty of seats make this particular place popular to migrate to throughout the evening, especially as the open air keeps things a lot quieter than on the inside, where it can sometimes get very loud, especially as the evening wears on.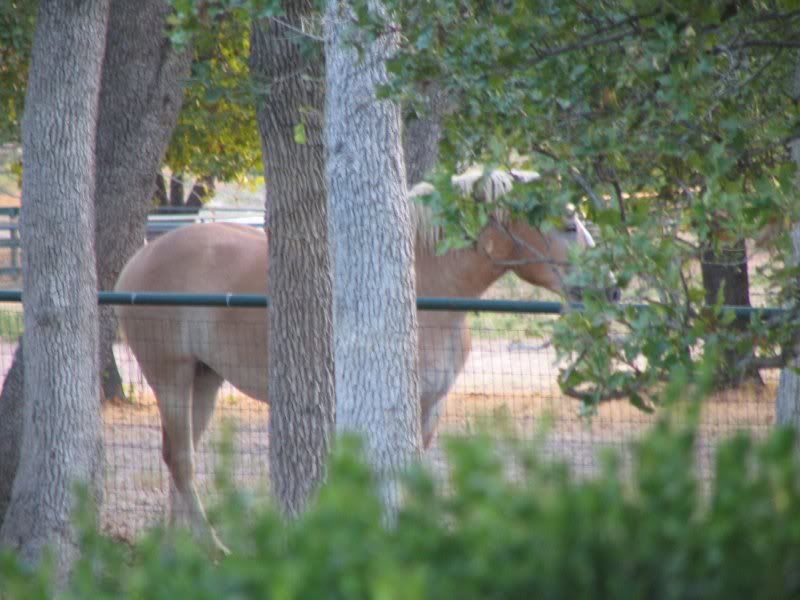 A horse is a horse, of course.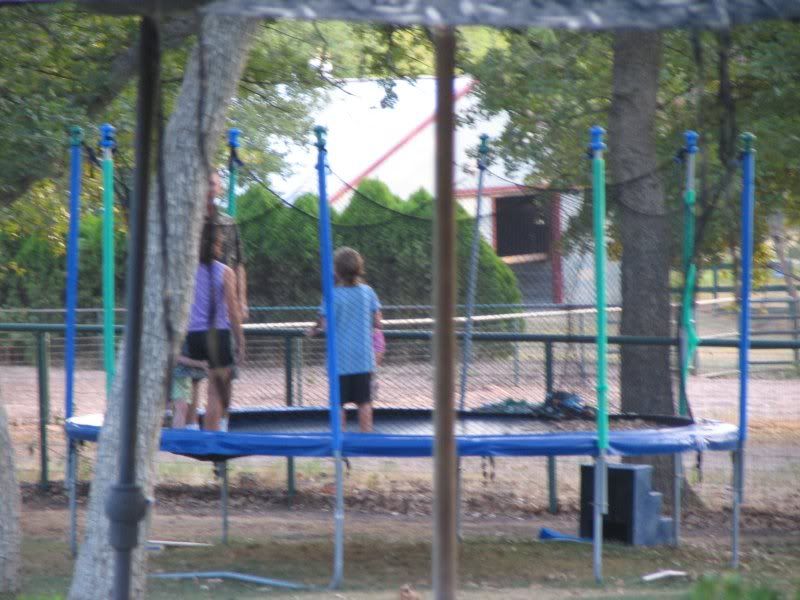 The trampoline out back is a prime source of entertainment for the little ones that tag along with their parents.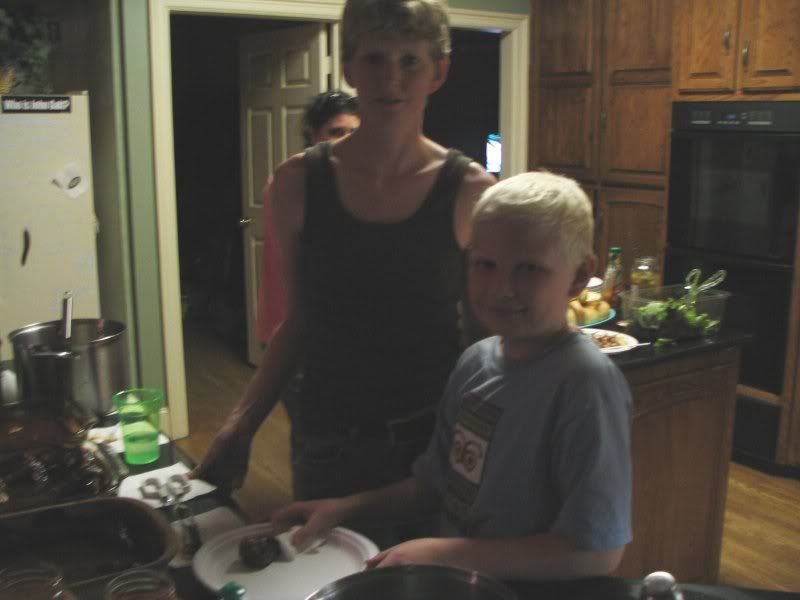 A shot of the kitchen, full of delicious food (mmm) and a couple of the people from the party; one of them part of the cadre of kids that get to play through the whole evening.
I had a great time, and I can think of only one thing that would make the next time even better: if more of you came around! So get busy clearing those schedules and get down here!
Organizer's Note:
I edited the title to make it a bit more descriptive for our Table of Contents.
-- Todd