I just took a couple of pictures around the house, and I thought I would share them with you.
These are the two goats we got yesterday. They are Nigerian dwarfs, which is a milk breed that tops out at about 60-70 lbs. The one on the left is a boy and we have named him Peanut. We don't have a name for the girl yet. We are trying to do a classic literature theme for our goats, so if you have any suggestions they are welcome.
This is one of the blackberry bushes we put in. I ate the first one today, but it wasn't quite ripe.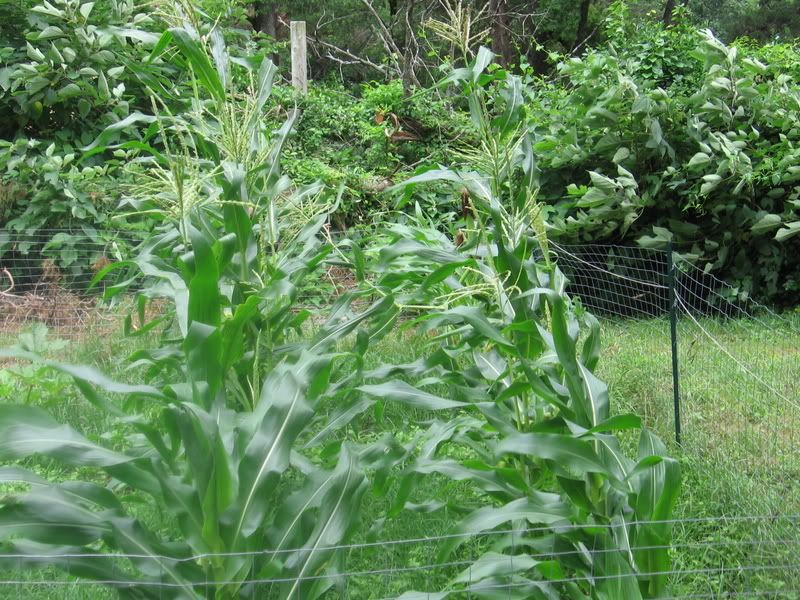 This is our corn. I think it will be ready in 1-2 weeks. We also have okra, cucumbers, (which have been producing like crazy) and several varieties of tomatoes .
These are our two dogs. Maggie is the one on the left. She is a Canaan dog, which was a breed I had never heard about until several years after we got her. Ajax is the black lab, and he is almost 2, but a still a goofy puppy
Edited by Scott Connery on Jun 4, 2007 7:18 PM