Important:
Please purchase of ticket prior to your RSVP.
I am big; it's the pictures that got small...
Sunset Boulevard is a musical with book and lyrics by Don Black and Christopher Hampton and music by Andrew Lloyd Webber. Based on the 1950 film of the same title, the plot revolves around Norma Desmond, a faded star of the silent screen era, living in the past in her decaying mansion on the fabled Los Angeles street. When young screenwriterJoe Gillis accidentally crosses her path, she sees in him an opportunity to make her comeback to the big screen. Romance and tragedy follow.
Opening first in London in 1993, the musical has had several long runs internationally and also enjoyed extensive tours. It won 7 Tony awards including Best Musical in 1995.
Sir Andrew Lloyd Webber's score features "With One Look," "The Greatest Star of All," and "As If
Tickets:
There are no discount tickets available.  When, and if, they do come available, I will send out notice.
Tickets are available from Musical Theater West for $30 - $85.
Note that some of us have purchased the Saturday evening series for week two (D 37 & 38) and will not be sitting in the above group.
PARKING:
$5.00 parking in Lot 12, adjacent to the theatre.
DINNER:
6 pm @ The Crooked Duck @ 5096 E. Pacific Coast Highway in Long Beach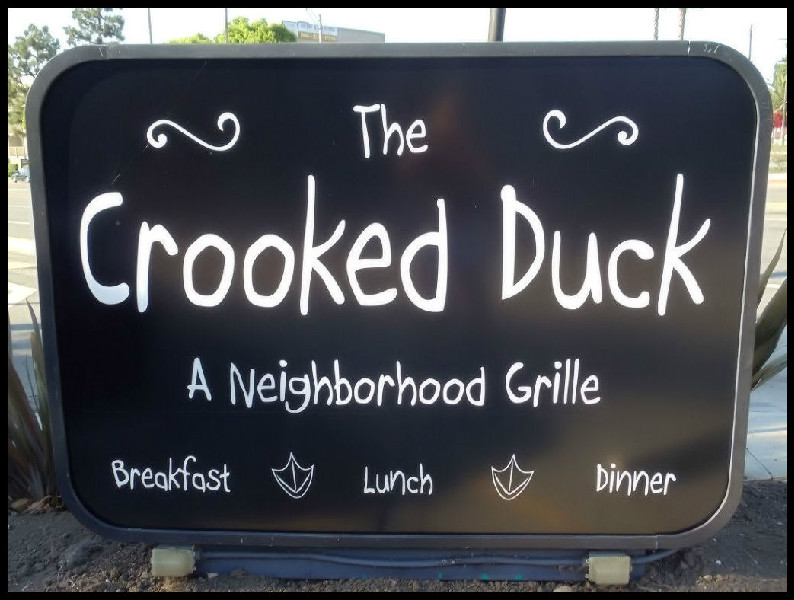 See their menu @ http://www.thecrookedduck.com/the_food.html