March 15, 2012 · 12:30 PM
To buy tickets and be able to attend, visit http://digitalvideolllparisoma-parimeetup.e...
Due to its popularity, we are teaching this class for the third time! So join VidCaster founder and experienced video producer Kieran Farr for a hands-on and interactive session on creating video for business. In this session you'll learn: - How to maximize your organization's video strategy with just a few minutes per week - What types of content drives sales and action from viewers - How to use free online tools to create compelling video in minutes - How to use your mobile phone to create effective video - How to maximize your total potential audience - How to take your video to the next level with paid distribution - How to measure the return on your video strategy with analytics Pss: To make the most out of the class, bring your own computer and smartphone.

As in all pariSoma CoLearning classes, snacks and beverages will be provided!
Though feel free to bring your own lunch if you would like a more substantial meal!
About your Instructor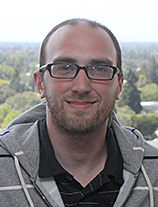 Kieran Farr is the CEO and Co-Founder of VidCaster, a software-as-a-service company that empowers everyday users to create video websites that drive action and sales from their viewers. Kieran is an Indiana native with extensive experience in software development and TV production starting at a young age. While at university he founded a student–run TV station at Indiana University, raising half a million dollars in university funds that still thrives today as a leading campus organization at the IU Bloomington campus. After graduation he moved to San Francisco to work in advertising, drive a taxi, and eventually start a company that would soon become VidCaster. VidCaster's software now powers video sites and distribution strategy for clients such as Microsoft, Zendesk and Airbnb. VidCaster's investors include French innovation agency FaberNovel, Dave McClure's 500 Startups, Quest Venture Partners and more.