To attend, buy tickets at http://crowdfundingparisoma-parimeetup.eventbrite.com/
Do you have an entrepreneurial idea for which you need funding? Come to this class to explore what nowadays' entrepreneurs need to know about crowdfunding and how it compares to other fundraising options. This class will bring knowledge from the financial, startup and legal standpoint as it will be imparted by three experts on the matter: CFO consultant Jim Gellas, Partner at Osborn McDerby LLP Stephen Osborn, and Crowdfunding Veteran Mark Perlmutter.

By the end of the class, you will know how to leverage crowdfunding for your future endeavors. These three instructors will dive deep into crowdfunding and touch upon:
the different types of crowdfunding options

pros and cons of crowdfunding

the next steps to follow for crowdfunding your startup


the specifics of sourcing crowdfunding, regulatory compliance and investor requirements

all the questions you might have on crowdfunding from financial, startup and legal perspectives

About your Instructors
With over 30 years of experience, Mark Perlmutter is an entrepreneur, business strategist and financier for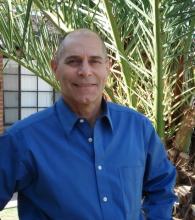 early-stage companies. In 1995, Mark pioneered on Internet Capital Formation, now called Crowdfunding, by launching DirectIPO.com--a website for online IPOs that was sold in 1998. He has attended many speaking engagements on the subject and has been quoted in the Wall Street Journal, Business Week, Fortune, Financial Times of London, Barron's, Los Angeles Times, Los Angeles Business Journal, Phoenix Business Journal and WebWeek.
Jim Gellas is currently a manager at the CPA firm Armanino McKenna, where he co-leads the Firm's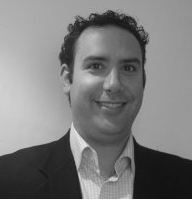 Crowdfunding initiative and provides CFO Advisory services to his clients. He earned a degree in Accounting from Lehigh University and an MBA with concentrations in Entrepreneurship and Finance from the University of Southern California. Throughout his career, he has worked with companies that range from small startups to large and publically traded ones. Before working at Armanino McKenna, Jim was the Corporate Controller of bidz.com and the VP of Finance & Operations at Pictopia.com, where he led a complete turnaround and re-branding effort.
Stephen Osborn, Partner at Osborn McDerby LLP and Georgetown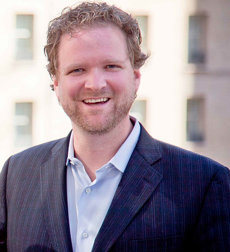 University Law Alum, is a business executive and attorney with broad-based corporate law, business strategy and development experience. His legal expertise includes domestic and international mergers & acquisitions, private and public securities offerings, and U.S. Securities law reporting and compliance. He also has extensive experience as a business executive with market analysis, business planning and business development.
To check out other pariSoma CoLearning classes, click here.