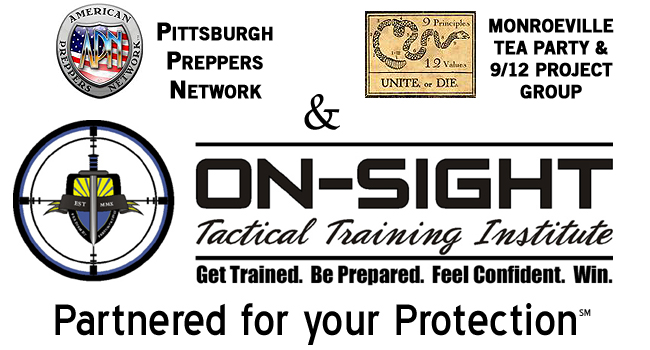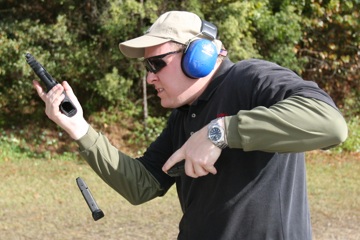 NOTE:  Sign up is thru the website on EventBrite NOT thru this Meetup Site.
Pittsburgh Preppers is pleased to pass this information on REGARDING this course. Pittsburgh Preppers is not affiliated with this organization nor do we receive any financial reward for student registration.
*********************
Introduction to the Defensive Handgun
This single-day, 8-hour program provides a comprehensive training curriculum for new shooters as well as those already familiar with the semi-automatic pistol platform.
Students are taken through a 'basics of safety' and handling refresher, and quickly move into formal training on the nomenclature and features of both traditional hammer-fired as well as newer striker-fired semi-automatic pistols, in addition to basic and operational tactical handling skills.
This direct, hands-on training program aids in the development of the student's skill-set for proper dry-fire and on-range live-fire training utilizing MSR (Motor Skill Reinforcement) exercises. In addition, this structured program introduces essential fundamentals that will assist the student in establishing a foundational level of technical and tactical proficiency with the semi-automatic pistol.
Topics to be covered include:
Nomenclature of the semi-automatic pistol.

Function of the hammer-fired semi-automatic pistol.

Function of the striker-fired semi-automatic pistol.

Disassembly / re-assembly of the semi-automatic pistol.

Fundamentals of marksmanship.

Dynamic combat stance versus target shooting stances.

Basic gun handling skills

Point shooting versus flash sight picture.

Loading and unloading the semi-automatic pistol.

Administrative loading

Speed reloads

Ammunition management

Malfunction diagnostics

Immediate actions for stoppage clearances

Target analysis and diagnostics

Preventive maintenance and cleaning

Evaluation drill.
As with all of our civilian firearms programs, the Introduction to the Defensive Handgun class is taught by certified law-enforcement tactical firearms instructors.
LIMIT 20 STUDENTS PER CLASS. (Two (2) class dates available.)
This event will be held at the
Pitcairn-Monroeville Sportsmen's Club 
in North Versailles, PA.
CLASS TUITION: $229.00
Preppers, 9/12 & Tea Party Group Price: $129.00 pp
PREREQUISITES:

Completion of a basic pistol course (NRA First Steps Pistol or Basic Pistol Course) is preferred but not required.  Students should be able to demonstrate their understanding of basic firearms safety concepts.
EQUIPMENT REQUIREMENTS:
1. Semi-automatic pistol chambered in one of the following calibers: .380acp, 9mm, 10mm, .40 S&W, .357SIG, .45acp or .45 G.A.P.  It is HIGHLY recommended that students train with the firearm that they plan to use or carry for defensive purposes.
2. Sturdy waist holster is required.  IWBs are permitted.  ASOLUTELY NO cross-draw rigs, small-of-back rigs, shoulder holsters or drop-leg (thigh) holsters.
3. Ammunition: 250 rounds MINIMUM. Ammunition must be factory-manufactured.  NO RELOADS PERMITTED.
4. Magazines - bring a MINIMUM of two (2) magazines. It is recommended that students have magazine holder/pouches.
5. Snap Caps - Students should bring a MINIMUM of two (2) snap-caps or dummy rounds PER MAGAZINE. (2 magazines = 4 snap-caps, 3 magazines = 6 snap-caps, etc.) These may be purchased from retail outlets like Bass Pro Shops or your local firearms retailer.
6. Eye Protection, Ear Protection and Baseball Style Cap - Sunglasses may be worn in conjunction with a baseball cap with the bill worn forward. Safety glasses must be of the wrap around type or employ side panels. If wearing prescription glasses, they must be covered with safety glasses unless they meet the above requirements. Ear plugs or ear muffs (preferred), and a baseball cap with bill to deflect ejected brass must also be worn.
7. Appropriate Clothing - Students should bring appropriate clothing to participate in the classroom portion of the training. Students should bring appropriate clothing to participate in the range exercises consistent with prevailing weather/temperature conditions. NOTE: Shorts, sandals or flip-flops are NOT range-appropriate. ABSOLUTELY NO CAMOFLAUGE FATIGUES, FLAK JACKETS OR TAC VESTS!
8. Note-Taking Material - Pen, pencil, and paper to take notes with in the classroom and on the range. A jumbo permanent marker for use on the range.
Questions about this class?
Please contact Keith at (866)[masked], x705