Hi all. If you're looking for some cheap inspiration, check out OKDOTHIS in the app store. It's a new project from the founder of Help Portrait. I think it costs 99 cents currently.
Website:
http://okdothis.com/...
­
App:
https://itunes.apple....
­
Here is a screenshot: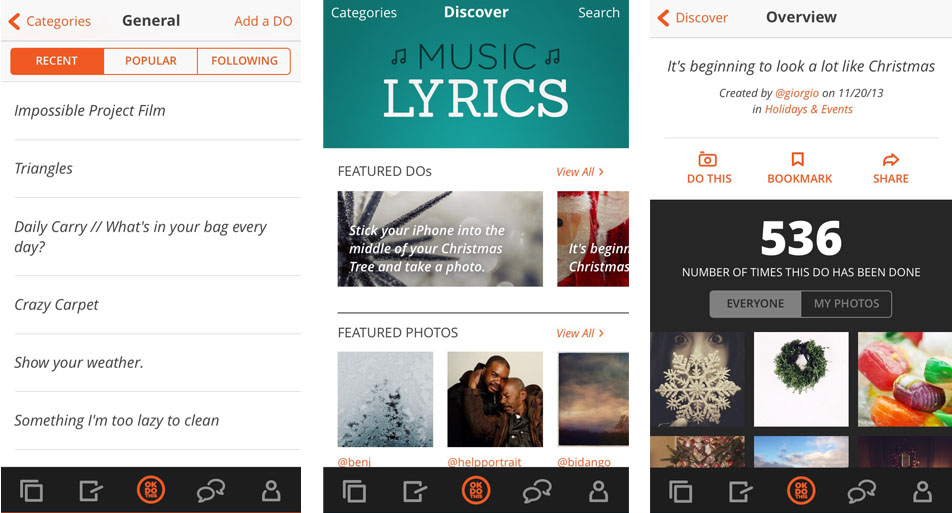 Thanks for the tip, Ryan! I'm going to check it out!

I love this. I just signed up but seems like a great idea.
My username is lightstyle if anyone wants to be friends.

Thanks for the share, Ryan! It's actually kinda fun. I find myself out and about, and then looking up categories, to see what "DO" i can do!