The Dovekeepers by Alice Hoffman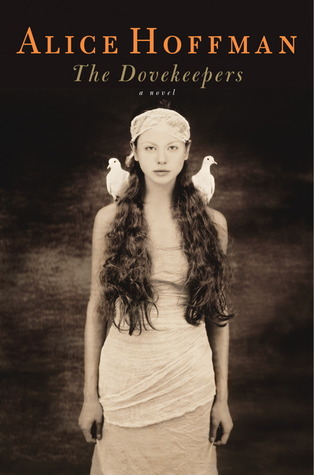 Description:
Blends mythology, magic, archaeology and women. Traces four women, their path to the Masada massacre. In 70 CE, nine hundred Jews held out for months against armies of Romans on a mountain in the Judean desert, Masada. According to the ancient historian Josephus, two women and five children survived.

Four bold, resourceful, and sensuous women come to Masada by a different path. Yael's mother died in childbirth, and her father never forgave her for that death. Revka, a village baker's wife, watched the horrifically brutal murder of her daughter by Roman soldiers; she brings to Masada her twin grandsons, rendered mute by their own witness. Aziza is a warrior's daughter, raised as a boy, a fearless rider and expert marksman, who finds passion with another soldier. Shirah is wise in the ways of ancient magic and medicine, a woman with uncanny insight and power. The four lives intersect in the desperate days of the siege, as the Romans draw near. All are dovekeepers, and all are also keeping secrets — about who they are, where they come from, who fathered them, and whom they love.
ALL MEETUPS Policy
Please remember, RSVP yes only if you plan to attend an event to allow us to plan accordingly. If you RSVP yes and change your mind on attending, you MUST provide at least 24 hours notice or you will be considered a "No Show". After 5 "No Shows", you will no longer be able to attend meetup events.