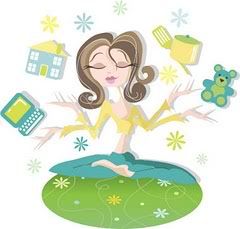 What is EVM35+?
We are a group of working and stay-at-home first time moms (and pregnant women) who are all at least 35 years old. We exist to be supportive of one another and to form lasting friendships with women we relate to. We're here to make new friends, share parenting issues, and have fun. We want our children to truly get to know each other and socialize. We welcome your membership to EVM35+ and look forward to meeting you soon.
How do I join EVM35+?
Just click on the JOIN US link on our homepage the and fill out your profile questionnaire completely
and
upload a picture of yourself.
Guidelines for membership:
* Please fill out ALL the questions in the Meetup profile and post a picture to your profile. Any requests for membership that are not accompanied by a completed profile and picture will be considered incomplete applications.
* Stay as active as possible, whether your activity is via the message board or attending events. We ask that new members come to an event within 30 days of joining. This is designed to keep our members safe. We don't want to have "lurkers" in the background getting access to our members and their children. If you feel you will not be able to be active for a period of time please let the organizer know that you still are interested in the group so you won't be removed. We understand life gets hectic sometimes! But please post on the msg board or attend an event at least once every 60 days so we know you still want to be a part of our group. After 60 days of inactivity we will consider you inactive and have to remove you from our group,
REGARDLESS OF PAST DUES PAYMENT.
* If you say you're going to be somewhere, be there. If you say you'll do something, do it. Be true to your word.
Is there a fee to join EVM35+?
Yes, there is an annual $15 membership fee. The fee is due upon joining. Continuing members pay their fee in January of every year and it is due by 1/31.
Payment can be made by cash, check or through the meetup.com page (click on the $15/year under Member Dues on the full version of the page).
The dues collected go first to pay the fees associated with the Meetup.com website and for 2x a year family picnics and/or other family-inclusive events.. Our current financial report can be viewed under the More tab, then Files on the meetup page.
RSVPs:
The organizers of the group are all volunteers and work very hard at finding fun things to do, taking member suggestions and incorporating them into our calendar. Therefore, we ask that you RSVP thoughtfully to events on the calendar. If you have questions about the event you can post them on that event's page.
Please only RSVP "yes" for events you are sure you can attend. A "yes" RSVP should be treated like any other commitment you would make. It is very disappointing to attend an event that had 15 "yes" RSVP's only to see a couple of people show up. So as a courtesy to the rest of the group, please change your RSVP with as much notice as possible. Sometimes there will be additional instructions for a meetup about how much in advance you must RSVP (like if we're trying to get a reservation at at restaurant and need a final head count).
When you RSVP, generally, DO NOT add your child/children to your total attending. We will always assume that you're bringing your child(ren). The only exception to this is the family picnics, where we need to get a total count of all children, infants and adults. For other activities, if you are bringing a guest or your husband, (basically another adult) feel free to add them to your total (+1, +2, etc).
No Show Policy:
What is a no-show?


If you RSVP "YES" to an event and do not attend you will be considered a "no-show."

RSVP'ing "YES" to an event and changing your RSVP to "NO" within 2 hours of event start time, then not calling or texting the event organizer or another attending member to advise them that you are not coming.

We will remove a member who does this two times within 6 months. Again, emergencies do happen, kids will be kids, but nobody wants to be waiting around for a no-show when we could be starting our planned event. Thanks in advance for being courteous!