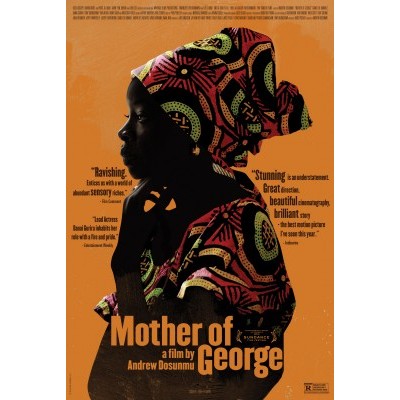 Let's support the Philadelphia Film Festival screening of the Sundance Award-Winning MOTHER OF GEORGE. Filmmaker Andrew Dosunmu will be in attendance.
It's part of the PFF ON US promotion. Filmgoers can get 1 FREE TICKET for this screening. Get it now at http://filmadelphia.festivalgenius.com/2013/films/motherofgeorge0_andrewdosunmu_filmadelphia2013#screenings
*****
This visually sumptuous drama finds a young Nigerian-American woman struggling to reconcile a new life and marriage in New York with the traditions of her homeland.
Acclaimed photographer-turned-director Andrew Dosunmu's film opens with a heady rush of the sights and sounds of a vibrant, traditional Yoruba wedding. Ayodele and Adenike are being married, and only after the ceremony is it apparent that the event is taking place not in Nigeria, but in Brooklyn. A recent immigrant, Adenike soon discovers her new life, like her wedding, is still dictated by the ways of her homeland, where wives are expected to conceive children, specifically boys, without delay. Months pass, and, much to the chagrin of her domineering mother-in-law, Adenike doesn't get pregnant. As the pressure mounts, she makes a desperate decision, one that might save her marriage or tear it apart. Mother of George is a remarkable achievement for Dosunmu, who collaborated with two equally gifted artists in the making of the film. Darci Picoult's script is rich with detail and life, beautifully captured in award-winning cinematographer Bradford Young's images. Together, the three have crafted an emotional, immersive experience that is a marvel from start to end.
DIRECTOR ANDREW DOSUNMU IN ATTENDANCE ON 10/25